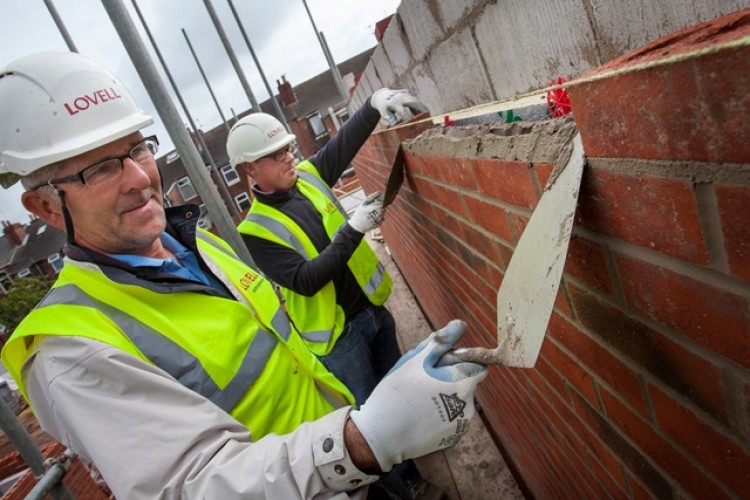 Prime minister Theresa May told the Conservative Party annual conference yesterday that the cap on borrowing against their housing revenue account assets is being lifted.
The Ministry of Housing, Communities & Local Government said that it expected the move to result in the construction of up to 10,000 additional council homes a year.
Theresa May told the conference: "The last time Britain was building enough homes – half a century ago – local councils made a big contribution. We've opened up the £9bn affordable housing programme to councils, to get them building again. And at last year's conference I announced an additional £2bn for affordable housing. But something is still holding many of them back.
"There is a government cap on how much they can borrow against their housing revenue account assets to fund new developments. Solving the housing crisis is the biggest domestic policy challenge of our generation. It doesn't make sense to stop councils from playing their part in solving it. So today I can announce that we are scrapping that cap."
The Ministry of Housing later added a little more detail, but not much, saying: "Removing the borrowing cap entirely is also likely to diversify the house building market, with councils being better able to take on projects and sites that private developers would consider too small. The cap will be lifted as soon as possible, with further details confirmed in the budget."
An easing of borrowing restrictions has been an ongoing call from both local authorities and the building industry for years, opposed only by the Treasury seeking to restrain public spending. The news that the cap was finally to be lifted was therefore welcomed by many.
Richard Beresford, chief executive of the National Federation of Builders, said: "The NFB congratulates the prime minister for recognising a substantial barrier preventing the government from meeting its target to build 300,000 new homes a year.
"Lifting the borrowing cap for councils will diversify the housing market, stimulate industry capacity and help councils more easily meet their affordable homes requirements. The entire housing supply chain should be very proud of their collective campaigning on this issue."

Lord Porter, chairman of the Local Government Association, said: "Today's speech by the prime minister shows that the government has heard our argument that councils must be part of the solution to our chronic housing shortage.
"It is fantastic that the government has accepted our long-standing call to scrap the housing borrowing cap. We look forward to working with councils and the government to build those good quality affordable new homes and infrastructure that everyone in our communities need.
"Our national housing shortage is one of the most pressing issues we face and it is clear that only an increase of all types of housing – including those for affordable or social rent – will solve the housing crisis.
"The last time this country built homes at the scale that we need now was in the 1970s when councils built more than 40% of them. Councils were trusted to get on and build homes that their communities needed, and they delivered, and it is great that they are being given the chance to do so again."
Brian Berry, chief executive of the Federation of Master Builders, said: "This is the most exciting, and potentially transformative, announcement on council housing for many years. It is something the house-building sector and local authorities have been crying out for since the last economic downturn as a means by which to increase house-building. Indeed, the only times the UK has built sufficient numbers of homes overall is when we've had a thriving council house building programme. Local authorities have a strong interest in delivering new affordable homes and many would have the appetite to directly fund this, but have been frustrated from doing so by an artificial cap on their ability to borrow against their assets to build homes. In a victory for common sense, Mrs May has now signalled that the borrowing cap will be scrapped to allow councils to build many more new homes."
Mr Berry continued: "We believe this could also have the added benefit of expanding the capacity of the private sector by providing more opportunities for SME builders. In this way, a stronger public sector house building programme can complement and help support a stronger, more diverse private sector. The private sector will continue to take the lead in delivering new homes, and to ensure it can do so, we need to continue to lay the foundations for a diverse private sector in which new firms can more easily enter the market and small firms can more easily prosper and grow. However, in order to deliver the number of new homes the government is targeting it is going to be necessary for the private and public sectors to both be firing on all cylinders. That's why this announcement is so welcome."
Mr Berry concluded: "However, as much as this is a bold and praiseworthy move by the prime minister, new homes of any sort will not get built if we as an industry don't have the people we need to build them. Recent announcements on post-Brexit immigration rules, if implemented as currently understood, will be a serious threat to our ability to deliver on the promise of this policy. The failure of the government so far to listen to the construction industry could unfortunately threaten the delivery of the government's increasingly bold moves to solve the housing crisis."
Got a story? Email news@theconstructionindex.co.uk