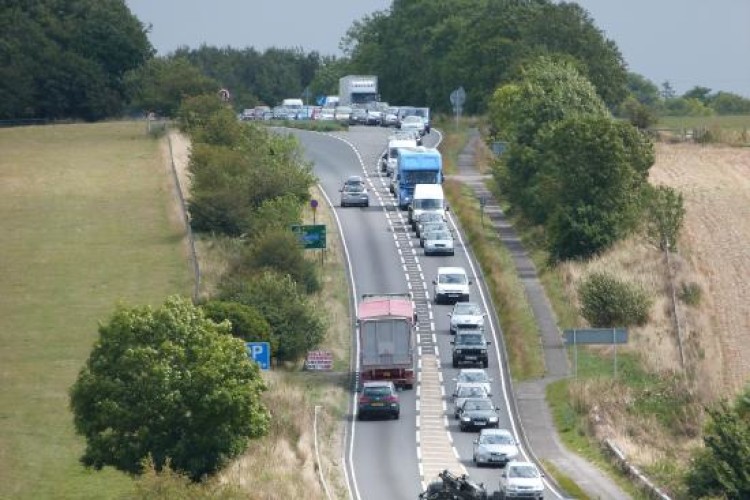 A new roads investment strategy is set to be a key plan of the Chancellor's forthcoming autumn statement, due on 3rd December. Prime minister Cameron tells the CBI annual conference today that the proposals will see investment in more than 100 projects on the strategic road network by 2020.
Unlike the famous Roads for Prosperity programme of the Thatcher government that caused a lot of excitement when published in 1989 before coming a cropper in the face of environmental opposition, the new roads programme is less about building new roads and more about imporving existing ones. The focus is on adding capacity to existing roads by adding extra lanes and overtaking sections, and removing pinch points.
Among the prime minister's top road priorities is increased capacity on the A303, speeding his annual trip to Padstow, Rock and St Endellion.


Mr Cameron will tell the CBI today: "In three weeks' time you will see an autumn statement where we choose the future again. At its heart is the biggest, boldest and most far reaching road improvement programme in four decades: over 100 improvements to our major roads. Hundreds of extra lane miles on our motorways and trunk roads. The green light given to major projects that have been stalled for years. Action to improve some of the most important arteries in our country – like the A303 and the A1 – which for too long have held parts of our country back. And all underpinned by over £15bn worth of investment.
"This will be nothing less than a roads revolution – one which will lead to quicker journey times, more jobs, and businesses boosted right across the country.
"And let me add this: we're the only ones who can afford to do this because we have taken difficult decisions on spending elsewhere. We're the only ones who have the guts to deliver it because when it comes to the big infrastructure decisions our country needs, we have shown we always take them. And we're the ones with the vision and optimism to make it happen it, because whenever we have been faced with choosing the past or the future, we have always chosen the future. So with this Autumn Statement we will continue what we've done for four years: taking action today to secure a better tomorrow. That's what our long-term economic plan is all about – and that is what is turning Britain around."
Got a story? Email news@theconstructionindex.co.uk