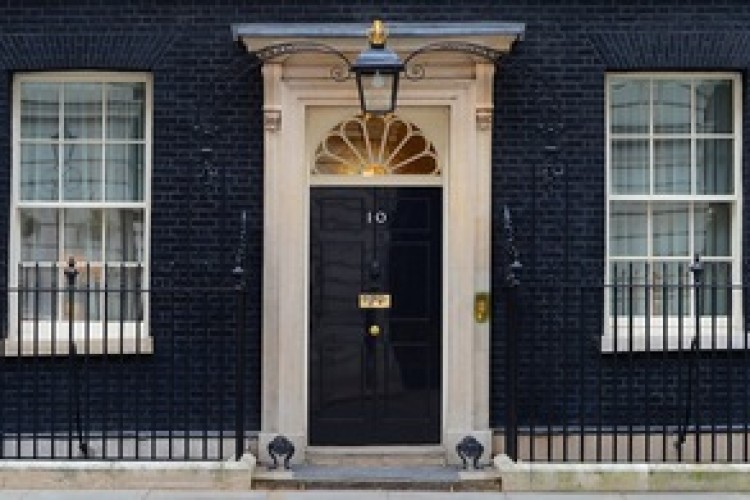 He said that the loss of European Investment Bank (EIB) funding will "put the brakes" on crucial UK infrastructure projects.
An exit from the EU would terminate Britain's membership of the EIB, which has invested more than £16bn in UK projects over the past three years.
Recent announcements of EIB funding include £280m for the expansion of facilities at University College London and last week's confirmation of £700m of finance for the Thames Tideway Tunnel (link opens in new tab).
Cameron said: "We know leaving the EU would result in an economic shock in the UK, after which we would be permanently poorer. We also know businesses would lose access to the single market of over 500 million people, and the contraction of our economy would mean less money for public services.

"But something less remarked upon is the devastating impact on future infrastructure investment of our expulsion from the European Investment Bank. Vital projects across every region of the UK have been financed by the EIB. These make a huge difference locally, nationally, and sometimes globally – from the purchase of 65 new Super Express Trains for the East Coast Main Line; to investment in development of emission control technologies in Hertfordshire; to extension of the M8 motorway between Edinburgh and Glasgow; to the expansion of Oxford University's research and teaching facilities.
"Not only would leaving the EU see us wave goodbye to this crucial funding – but, with a smaller economy hit by new trading barriers and job losses, it's unlikely we'd be able to find that money from alternative sources."
The EIB operates outside of the EU budget and is financially autonomous. It offers long-term investment loans to EU member states on favourable terms and its mission is to support economic growth across Europe. The government said that UK has more than doubled the volume of investment it receives from the EIB since 2012, and in 2015 EIB lending in the UK totalled a record €7.77bn, representing 11.2% of its overall lending to EU countries.
Got a story? Email news@theconstructionindex.co.uk