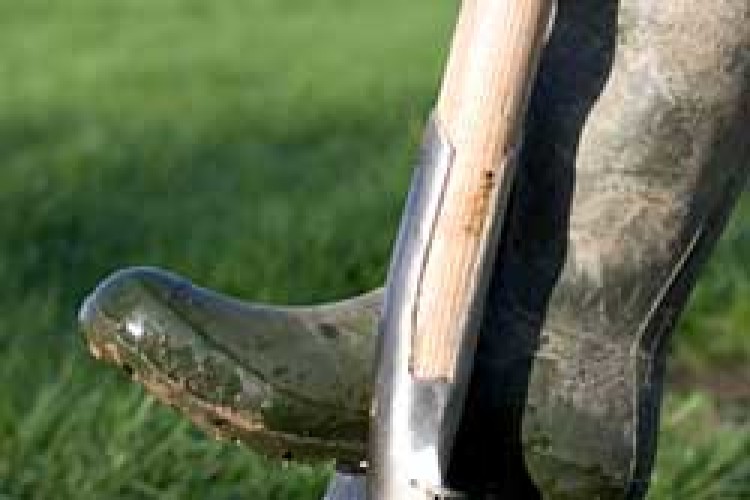 The monthly survey of construction's purchasing managers by Markit for the Chartered Institute of Purchasing & Supply (CIPS) found that the pace of expansion eased to its slowest rate since October 2013.
This seasonally adjusted Markit/CIPS UK Construction Purchasing Managers' Index (PMI) score for May was a healthy 60.0 in May. Anything over 50 indicates growth; in April it was 60.8 and in March it was 62.5.
May was the 13th successive month, of growth, according to these monthly surveys.
Markit said that the slower growth rate largely reflected a moderation in commercial building activity, with the latest expansion in this sub-category the weakest for seven months. House-building remained the strongest performing area of activity, despite the pace of growth easing slightly to a three-month low. Meanwhile, civil engineering output increased at a robust rate that was faster than in April.
Anecdotal evidence widely linked the latest upturn in construction output to improving economic conditions and greater underlying demand, especially in terms of investment spending and new housing starts. May data pointed to another strong increase in overall new business volumes, although the rate of expansion eased since the previous month.
Higher levels output and incoming new work contributed to a rise in staffing levels for the twelfth successive month in May. The current period of construction sector job creation is the longest recorded since that seen from mid-2006 to early-2008. Increased payroll numbers partly reflected strong confidence regarding the 12-month outlook for the construction sector. More than half of the survey panel anticipate a rise in business activity over the year ahead, while only 4% forecast a reduction.
The latest survey pointed to another steep increase in demand for construction materials, with input buying rising at the fastest pace for three months. Moreover, supplier lead times lengthened markedly in May, with survey respondents widely noting shortages of stock and supply-chain bottlenecks.
Subcontractor availability fell at the sharpest pace since August 1997, despite construction firms reporting a moderate decrease in the proportion of work undertaken by sub-contractors in May. Latest data also indicated that rates charged by sub-contractors increased at the steepest pace since the survey began over 17 years ago. There was nonetheless some slightly better news in terms of raw material costs during May, as construction companies indicated that input cost inflation eased for the third month running to its weakest since July 2013.

Markit senior economist Tim Moore said: "Output growth hit a seven-month low in May, but the UK construction sector is enjoying its strongest overall phase of expansion since the summer of 2007. Residential building remains a key engine of growth, with survey respondents citing another surge in new house building starts during May.
"The latest survey highlights that the construction sector is now experiencing its longest period of job creation for six years. Strengthening demand for construction staff arrived amidst the fastest drop in sub-contractor availability since August 1997, which in turn contributed to a survey-record rise in sub-contractor charges in May.
"UK construction output is still around 10% lower than its pre-crisis peak, but there were further indications of capacity strains in May as companies reported sharply lengthening delivery times for raw materials as well as the steepest drop in the availability of sub-contractors for almost 17 years."
CIPS chief executive David Noble added: "UK construction activity has shown signs of moderation from the steep growth seen at the start of the year; but strong expansion in new business and improving economic conditions reflected particularly well on business optimism and outlook for the year ahead. Importantly, this was supported by a sharp increase in employment levels, an indication that this latest upturn will continue to expand.
"Residential house building has been leading the way with activity in May, still buoyant on the back of stronger new work and investment spending. In conjunction with a strong expansion of civil engineering activity, these performances were able to offset to a certain degree this month's slower growth in commercial activity.
"Meanwhile, sub-contractor capacity fell to the strongest rate since August 1997 and delivery times continued to lengthen, as suppliers struggle to make up the gap in output. Consequently, with supply constraints still persisting, there are some concerns about how this prolonged period of growth can be sustained over the course of 2014."
Got a story? Email news@theconstructionindex.co.uk