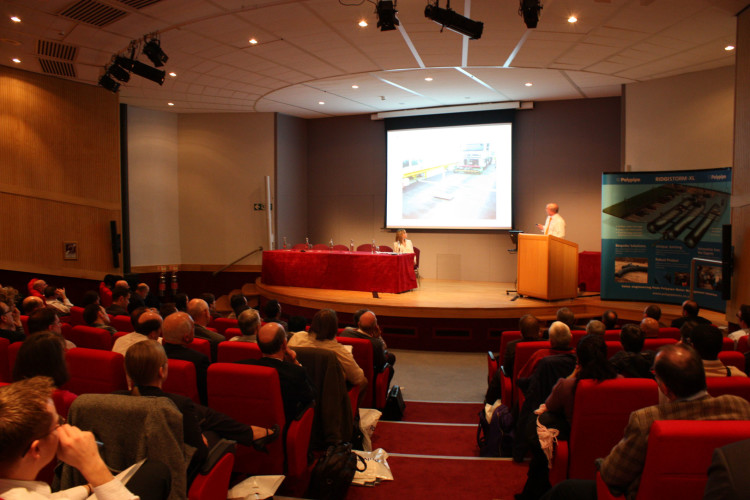 Planning for Change' seminar at Newcastle-upon-Tyne's Civic Centre on Tuesday 19th October.
Having held three successful seminar events in London, Manchester and Birmingham attracting 330 delegates, Polypipe WMS will host its next free one-day CPD seminar focused on the challenging industry drivers related to the growing use of SUDS. The event, which includes updated topics to reflect the pace at which SUDS legislation is changing, aims to educate and inform consultants, civil engineers, local authorities, planners, designers and engineers on design guidance and legislation governing SUDS best practice.
Each topic has been selected to promote better understanding of SUDS and deliver clear information on how the construction industry can utilise the most appropriate water management solutions. Attendees will gain a useful insight into the key SUDS drivers, including recent Government and EU legislation such as the Floods and Water Management Act and the Water Framework Directive.
Speakers at the Birmingham event include;
            Don Ward, Chairman, Constructing Excellence
            Subject: Construction sector supply chain
             David Schofield, Associate Director, Arup
Subject: Managing surface water with proprietary sustainable drainage
            Glyn Hyett, Managing Director, 3P Technik UK
            Subject: An emerging technology for improving water quality

            Steve Wilson, Technical Director, EPG Ltd
Subject: Structural design of modular and geocellular drainage tanks
            Richard Ashley, Professor of Urban Water and Research, University of Sheffield
Subject: The impact of the Floods and Water Management Act on local authorities, designers and engineers
            Phil Tomlinson, Permavoid
Subject: Engineered SUDS solutions
Registration for the 'SUDS: Planning for Change' one-day CPD seminar is free and available by telephoning 01509 217671.
Dr. Jason Shingleton, Marketing and Development Director for Polypipe WMS comments:
"When we held our first seminar back in mid-2009 we never expected to be organising a fourth event, but the feedback and demand we've received demonstrates there is still a need for clearer information relating to SUDS. As the UK's leading manufacturer of sustainable drainage and water management solutions we are at the forefront of industry developments and changes. Feedback from delegates has shown that our 'SUDS: Planning for Change' events have combated some of the confusion relating to the latest SUDS legislation and helped the industry in the design, planning and specification of SUDS solutions."
Got a story? Email news@theconstructionindex.co.uk