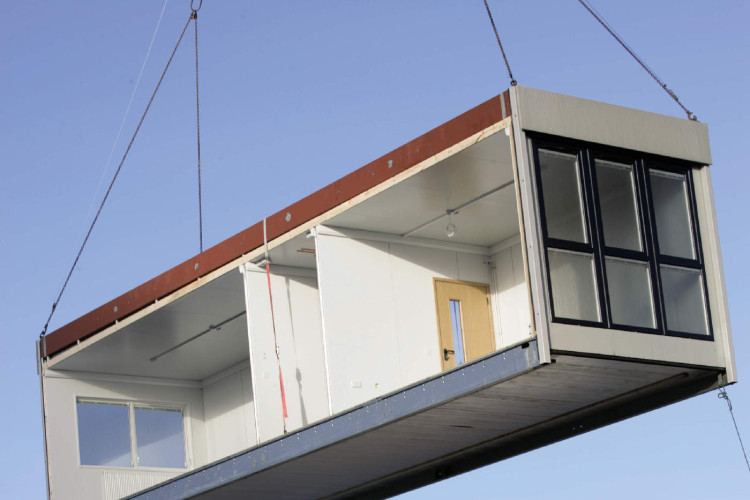 For the last three consecutive years, Portakabin has successfully delivered approximately 40,000m2 of modular accommodation across the UK, including 110 education projects, in just eight weeks over the peak period for school building work. 
This scale of work on simultaneous multiple sites – and delivered on time and on budget – demonstrates the unrivalled capabilities and resources of Portakabin.
"Schools, colleges and universities face a major challenge when they need to use the summer holiday season to carry out major building works or expand their facilities", said Mike Williams, General Manager of Portakabin Hire.
"Whilst work during this period will avoid any disruption to teaching, it is also precisely when demand for building suppliers and contractors is at its peak, which can lead to supply issues – or worse, buildings delivered late and over budget."
"Portakabin, however, is the only modular specialist to commit to delivery on time and on budget.  This combined with our long track record in the education sector and our network of 50 hire centres across the UK, means that we have the capacity, expertise and resources to deliver every project as specified, even during the very busiest peak season."
Portakabinhas provided interim buildings for a number of Building Schools for the Future projects including schemes at Lea Manor School in Luton working with Wates Construction, as well as projects in Harrow, Haringey and Brixton.
Portakabinalso completed two challenging projects after schools were devastated by fire.   In just 10 weeks, Portakabin built an entire 6,000m2 interim school for 800 pupils and staff at Campsmount School in Doncaster. 
Pupils at Carleton Community High School in Pontefract achieved record GCSE exam results studying in a new interim school supplied by Portakabin.  Here, 23 school buildings totalling 4,000m2 were sourced, fully fitted out, installed and occupied only six weeks from receipt of order, despite difficult site conditions and whilst meeting the school's stringent design and logistics requirements.
Portakabineducation buildings for hire can be fitted out to accommodate a wide variety of applications, such as science laboratories, art rooms, dance studios, food technology rooms, IT suites, general classrooms, school or college receptions, kitchen and dining facilities, and administrative offices.
Portakabin is also now fully accredited by Buying Solutions, the Government agency that allows schools and local authorities to reduce the tendering process by up to 77 days. 
Over the past four years, Portakabin has delivered 99.6 per cent of buildings on time and on budget – a key commitment in its ground-breaking Customer Charter*. 
Got a story? Email news@theconstructionindex.co.uk