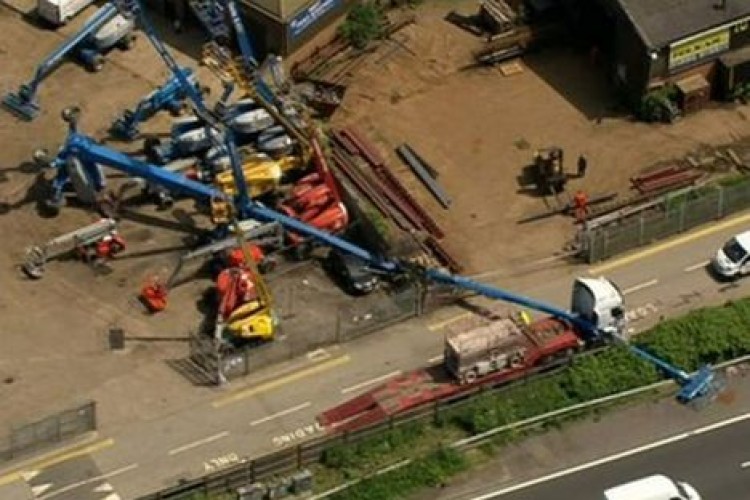 The HSE has been investigating the accident but, according to the International Powered Access Federation (IPAF), until it makes some kind of statement on the causes, platform users are left in the dark about the safety of mobile elevating work platforms (MEWPs).
The machine in question was a Genie Z135/70. It came down onto the hard should of the M25 motorway. There are approximately 200 of these machines in the UK and are commonly used on construction sites and industrial projects. Kimberly has kept its Z135s grounded since the 5 June accident. The industry is waiting for the HSE to give the machine a clean bill of health or make any necessary recommendations.
IPAF has now written to employment minister Esther McVey, who has responsibility for the HSE, urging her to look into why it takes so long for the HSE to respond to fatal accidents
IPAF CEO Tim Whiteman has told the minister of the 'extreme concern' of IPAF's UK Council over the delay taken by the HSE.

Mr Whiteman has told the minister that the HSE needs to ensure that preliminary information about fatal accidents are released more quickly to ensure that lessons can be learned and appropriate measures taken.
In his letter, Mr Whiteman tells the minister that the correct and safe use of MEWPS provides a much safer alternative to many unsafe methods that are used for temporary working at height. "As a result, it is imperative that confidence in the safe use of MEWPs is maintained," he writes.
"It is now five months since the fatal accident took place and no information or data has been released to the industry," Mr Whiteman says. "This delay is not acceptable; it leads to confusion and concern in the industry and can even lead to people considering the use of alternative, less safe methods of performing temporary work at height."
He added: "IPAF's members and staff represent an enormous pool of industry knowledge and expertise. They stand ready to assist in any way possible to ensure that appropriate resources and skills are available for such investigations."
Got a story? Email news@theconstructionindex.co.uk