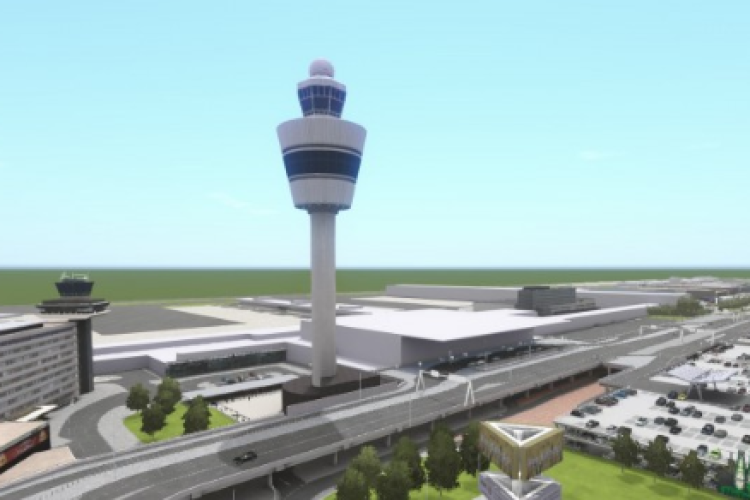 Its work covers the landside access roads, including the rerouting and installing of all necessary utilities. BAM's main activities are the relocation of all the cables and pipes in the area where the new terminal will be built, and the construction of new drop-off roads for the new terminal.
BAM will embark on the project in January 2018, and the grounds are scheduled to be ready for the construction of the new terminal by July 2019.
The new drop-off road will be an extension of the Ceintuurbaan-Zuid road and will connect to the drop-off road passing in front of Departures 1, 2 and 3 of the current terminal. The cables to be relocated include data transmission and electricity cables, while the pipes to be relocated include gas mains and water and sewage pipes. In all, some two hundred cables of differing types will have to be repositioned, and install 40 kilometres' worth of new pipes and 80 kilometres' worth of new cables. It will be the largest relocation of cables and pipes ever undertaken at Schiphol Airport.
"Keeping the airport safe and fully operational while conducting the work is vital," said capital programme director Bernardo Gogna. He added that the work is crucial for the implementation of the full airside works. "The cables and pipes to be relocated by BAM are all vital to Schiphol's current operations, such as the provision of gas, water and light and sewage. Since flights are operated 365 days per year, everything must remain operational without any interruptions."
Got a story? Email news@theconstructionindex.co.uk