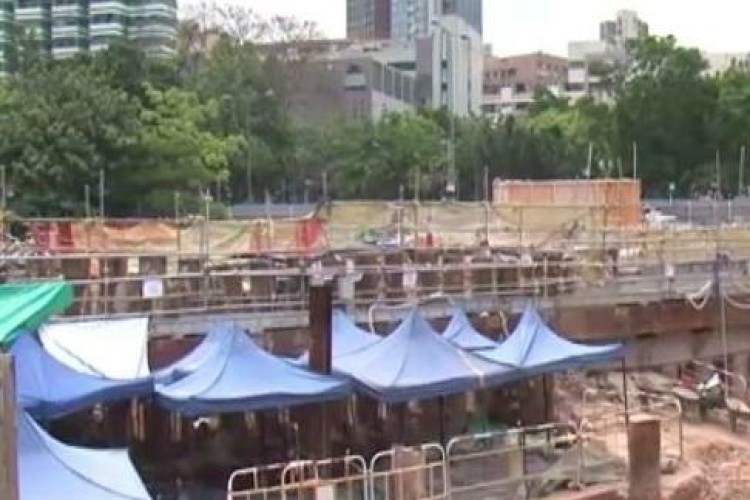 The move will add up to HK$5.4bn (£444m) to the cost of the HK$65bn project, and delay its completion by up to 15 more months, according to analysts. The government says the relics are one of the most important archeological finds in recent years.
Part of the rail link is due to be completed in 2018, but the MTR Corporation estimates that the construction is already 11 months behind schedule. That was because some works had been suspended and construction methods had to be modified to protect the relics which were discovered two years ago. There is already an overspend of HK3.1bn. Key relics that the government wants to preserve in place will cost at least one more billion, according to experts.
Transport secretary Anthony Cheung said that it is important to reach a decision as soon as possible, because each month's delay will cost about HK$250m.
The government has laid out various preservation options, including a proposal to remove and reconstruct two relics dating back some 1,000 years.
The relics found at the construction site of To Kwa Wan station include two stone wells and large-scale building remains dating back to Song and Yuan dynasties. A late-Qing dynasty well about a century old is also part of its preservation proposal.
The Legislative Council's transport and rail panels will discuss the issue early next week, while members of the Antiquities Advisory Board are planning to visit the site next Wednesday.
Got a story? Email news@theconstructionindex.co.uk