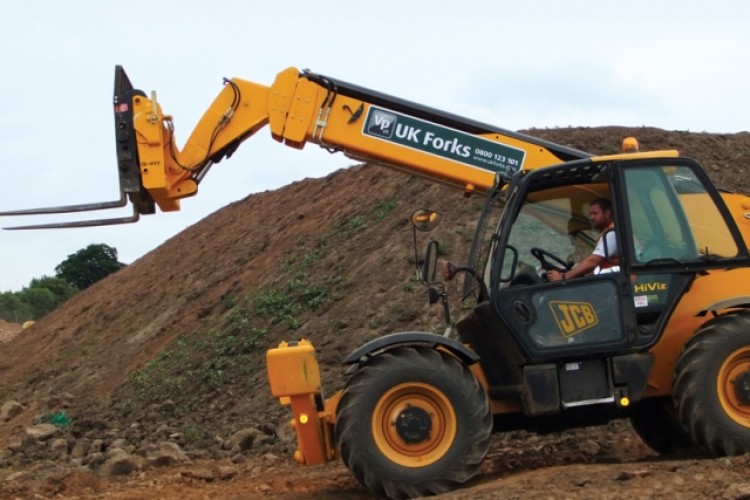 And with a new eye on international expansion, the board is sounding optimistic about its prospects.
Pre-tax profit for the year ending 31st March 2016 was up 11% to £29.8m (2015: £26.8m).  Revenues improved 2% to £208.7m (2015: £205.6m). 
Operating profit was £31.9m (2015: £28.8m), giving an operating margin of 15.3%. Return on average capital employed improved to 16.3% (2015: 16.2%).
Net debt at the year-end increased to £86.1m (2015: £66.8m) after capital expenditure on the rental fleet of £45.9m (2015: £49.3m) and including the £8.1m outlay on the two acquisitions made during the year – Test & Measurement and Higher Access.
Benefiting from the strong house-building sector, telehandler division UK Forks had a 30% increase in operating profit to £5.2m (2015: £4.0m) on revenue up 10% from £18.2m to £20.0m.
Groundforce profits were up 9% to £9.6m (2015: £8.9m) from revenue up only marginally at £45.0m.
TPA, the portable roadway access business, had a 7% drop in revenue to £13.6m (2015: £14.6m) but profit was steady at £1.0m.

The tool hire chain Hire Station reported a profit increase of 32% to £11.5m (2015: £8.7m) on revenues 7% up, at £82.5m (2015: £77.0m). New locations opened in London, South Wales, Glasgow and Birmingham.
Rail plant division Torrent Trackside grew revenue 9% to £32.5m (2015: £29.9m) but profit was unchanged at £3.4m.
Airpac Bukom, which provides equipment to the international oil & gas industry, suffered from the global downturn in oil prices. Operating profit was £1.2m (2015: £2.8m) from revenue of £15.2m (2015: £21.5m).
Chairman Jeremy Pilkington said of these results: "Following last year's record breaking results, the group has continued to make further good progress this year reporting another strong financial performance with improvements in profits, margins and returns, delivered from a relatively modest growth in revenues.  This trend is expected to continue as the varying demands of supportive infrastructure, housebuilding and construction markets play against a challenged oil and gas sector."
Vp is now looking to expand internationally. In April it purchased TR Pty Ltd, a specialist provider of test and measurement equipment, rental and calibration services with 13 branches in Australia, New Zealand and Malaysia. 
Vp chief executive Neil Stothard said: "The acquisition of TR Group Pty underlines our determination to expand our trading horizons both in terms of product and geography.  We believe that opportunity exists to further leverage Vp's key skill sets in equipment rental both in the UK and in overseas markets.
"Reflecting this, and catalysed by the TR acquisition, we have, in the new financial year, started to report the group's performance in two distinct segments.  These are UK and International:  International being defined as the consolidated performance of Airpac Bukom and TR, with the UK containing the consolidated performance of all other businesses within the group."
Got a story? Email news@theconstructionindex.co.uk