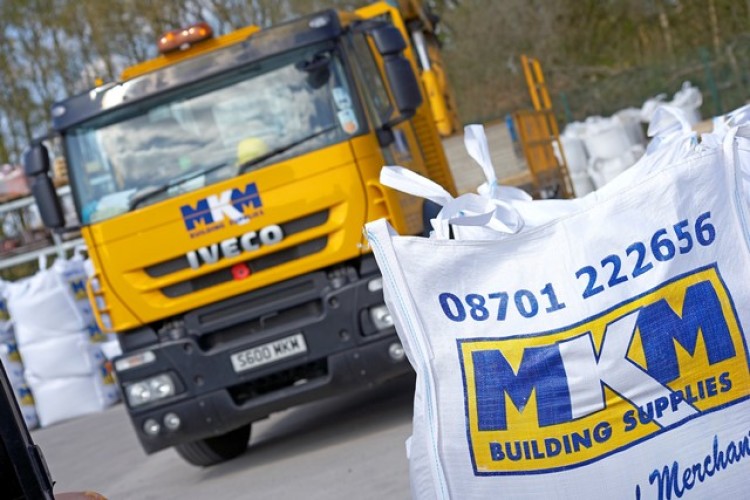 In the year to 30th September 2016, MKM Building Supplies (Holdings) Ltd saw its profit before tax reach £15.8m (2015: £10.5m) on revenue up 13% to £284.3m (20915: £251.2m).
Sales pricing remains competitive, the board said, but greater buying power, continued support from the supply base, and scrutiny of costs saw operating margins improve by 70 basis points, with the improvement in profitability driven by the higher volumes of business.
Directors attributed growth to product line extension and the company's devolved business model, with branch directors owning an equity stake in their branch.
Executive chairman David Kilburn said: "We are pleased to announce another strong full-year financial performance, delivering 13% revenue growth over the period to over £284 million, as well as growth in EBITDA and profit before tax.

"Our strong performance was driven by factors including a resilient RMI market against the backdrop of Brexit, together with product range extensions, including the roll-out of kitchen and bathroom showrooms across many of our branches, sensible margin control and good working capital management.
"We continue to benefit from our unique business model, which sees branch director's take an equity stake in their branch and a share of profits. This allows us to attract, retain and incentivise the best talent, both financially and through autonomy, which plays out in levels of customer service."
Last month private equity backers 3i Group and LDC agreed to sell their stakes in the business to Bain Capital Private Equity. [See previous report here.] Management has also retained a significant shareholding in the business.
The company was founded in Hull in 1995 by David Kilburn and Peter Murray. With new branches in Galashiels, Sharston and Crewe, MKM has 47 branches across the UK.
Got a story? Email news@theconstructionindex.co.uk