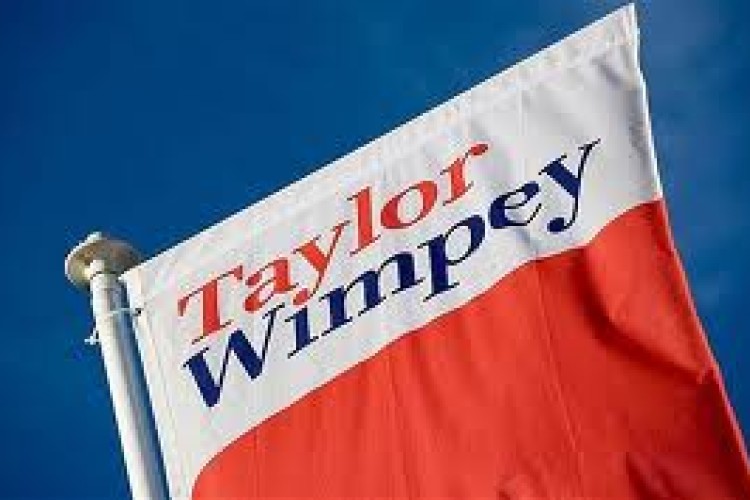 Its revenue grew from £3,139.8m in 2015 to £3,676.2m last year - a rise of 17.1%. The profit for the year was £589.3m, which was up 20.3% on the £489.8m of 2015. The operating profit grew 20% to £764.3m, with the value before tax and exceptional items up 21.5% to £733.4m. Basic earnings per share were up 19.9% to 18.1p.
Its net cash rose to £364.7, from £223.3m - a jump of 63.3%.
Chief executive Pete Redfern said: "In 2016 we delivered an excellent performance set against an uncertain political and economic environment that stabilised in the final quarter. The outlook for 2017 is for ongoing stability and incremental price growth, which is a healthy backdrop for our business and our customers."
The number of homes completed in 2016 by Taylor Wimpey outside of joint ventures was 14,112 homes (including Spain), which was up 4.8% on 2015. The average selling price in the UK rose 10.9% to £255,000.

The company said that it has made a very good start to 2017 and is encouraged by robust trading and levels of demand. "The market is underpinned by a competitive mortgage market and low interest rates. Customer interest remains high, with website visits solid and customers continuing to register interest in forthcoming developments and progress their home purchase plans. Whilst the wider London market remains robust, prime central London is softer, as previously highlighted."
Taylor Wimpey had already issued an upbeat statement in January about its prospects for this year (link opens in new tab).
It expects underlying build cost increases during 2017 to be at a similar level to 2016, at around 3-4%.
There has been good progress towards all its medium-term targets for the period 2016-2018. The target total is for £1.3bn of dividends to be paid in cash to shareholders over the period, said the company. The figure paid in 2016 was £355.9m, with about £450m declared for 2017, subject to shareholder approval. The target average operating profit margin is about 22%; it achieved  20.8% in 2016, up from the 2015 figure of 20.3%.
Got a story? Email news@theconstructionindex.co.uk