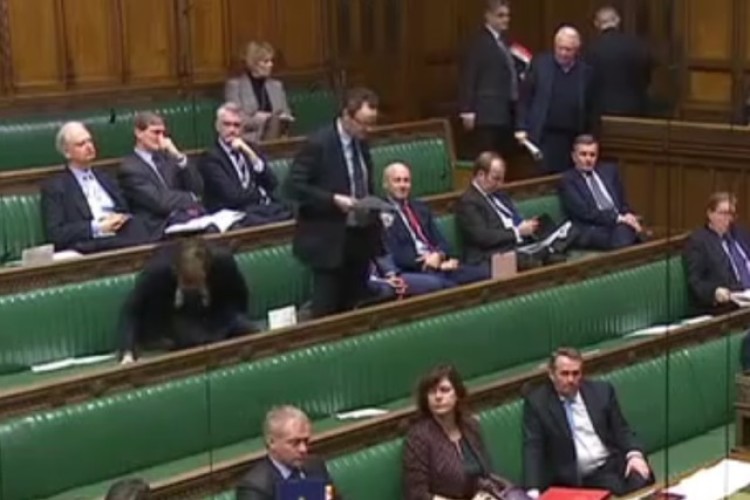 The Aldous bill, the developers say, is too narrow in scope and unlikely to be "fully considered". The full text has not even been published yet, so no one knows precisely what it says.
Confusion began when the Building Engineering Services Association (BESA) included the British Property Federation (BPF) on a list of organisaitons that support a private member's bills introduced to the House of Commons by Waveney MP Peter Aldous, a former charted surveyor.
BESA is a keen supporter of the Aldous bill, officially titled Construction (Retention Deposit Schemes) Bill 2017-19. The bill seeks to amend the Construction Act to have retention monies held in third party trust for protection from client insolvencies. That way, if a company goes bust, other companies in its supply chain do not necessarily lose money owed to them but held in retention, as has had happened to numerous Carillion subcontractors and suppliers. Carillion was sitting on £800m of suppliers' money held in retentions when it collapsed.
BESA has been lobbying for support for the Aldous bill in advance of its second reading, scheduled for 27th April. Last week it published a list of 64 trade associations that it said had pledged its support. These included the British Property Federation, which was significant as it represents many of the construction industry's biggest private sector clients.

The day after we reported this, we were contacted by the BPF to be told that it did not, in fact, support this bill and asked for its name to be removed. Considering this to be significant, we reported this as well.
We were then contacted by BESA to be told that we should not have reported what the BPF had told us. BESA's representative acknowledged that BPF had been included on the list of supporters by mistake but he believed that all the other names on the list were still accurate.
With appropriate BPF officials now safely back in the office after a visit last week to an industry trade fair in Cannes, in the south of France, we finally have the federation's fuller position on the issue of retentions reform.
Ian Fletcher, director of real estate policy, says: "We were not asked to support the Peter Aldous' bill and since it has not been published yet are therefore in the dark to some extent as to what it may or may not say. We look forward to further dialogue with those behind the bill, however, as the second reading of it has been set for April. Our concern with the bill is that reforms must look at a broader range of issues that cover payment, risk and performance obligations throughout the whole supply chain and these are not likely to be covered and fully considered in a 10-minute rule bill. Reforms are needed and therefore we fully support the government consultation, but as part of that consultation it must look at the whole picture, and not just a part of it."
Got a story? Email news@theconstructionindex.co.uk