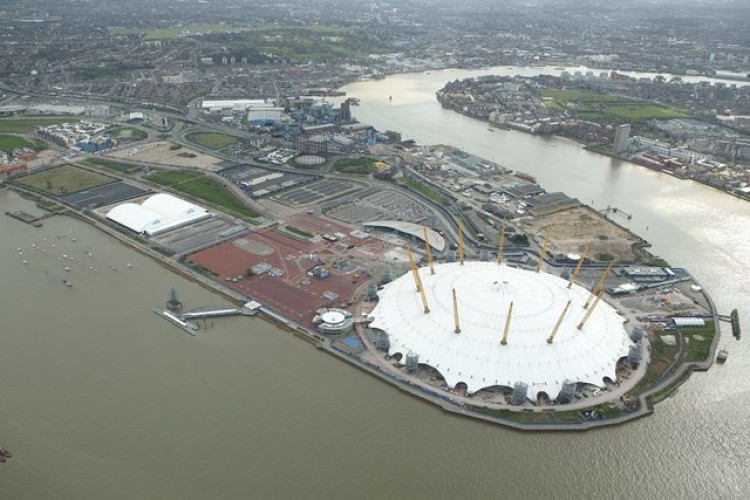 Transport for London (TfL) is proposing to bore the Silvertown Tunnel under the River Thames on the east side of Greenwich Peninsula to connect to the A1020 Silvertown Way/Lower Lea Crossing on the north side and to the A102 Blackwall Tunnel Approach on the south side.
The tunnel generally follows the alignment of the Emirates Air Line cable car. (See map below.)
The Silvertown Tunnel was designated a 'nationally significant infrastructure project' by the secretary of state for transport in 2012. That requires TfL to apply for a development consent order (DCO) to build and operate the scheme. TfL intends to apply for the DCO in March 2016 with the aspiration of starting construction in 2018.
Estimates indicate that it would cost £750m to build and take four yeasr to complete. The earliest the Silvertown Tunnel could become operational, therefore, is  2022.
TfL has already consulted widely on this and other river corssing proposals. This latest process is the statutory consultation under the terms of the Planning Act 2008. Respondents have until 29th November 2015 to express their views at https://consultations.tfl.gov.uk/rivercrossings/silvertown.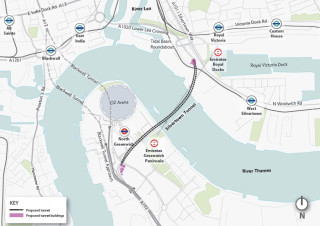 The Freight Transport Association (FTA) described the prospect of a new river crossing in the capital as "good news for all road users".
FTA head of policy for London Natalie Chapman said:  "After decades of underinvestment in the road network, there is finally light at the end of the tunnel for Silvertown.  A lack of cross-river connectivity in East London is stifling growth, causing gridlock and adding to the cost of doing business in East London.  FTA welcomes the planned Silvertown Tunnel along with a network of other promised river crossings in this part of the capital which will deliver huge benefits not only for the freight industry, but for the businesses and communities we serve."
Currently the only crossing in the area is the Blackwall Tunnel, which has a 4.0 metre (13.1ft) height limit restricting access for taller lorries, forcing them to take lengthy detours out to the M25 to cross the Thames, adding to journey and delivery times.  Drivers approaching the tunnel currently face on average a two-mile tailback during peak periods – wasting an estimated one million hours each year by people queuing to use it and costing millions of pounds in lost time.
Once the Silvertown Tunnel is complete, toll charges will be imposed on users of both Silvertown and Blackwall crossings. The Dartford-Thurrock M25 crossing is already tolled. Residents of Westminster, Chelsea, Putney, Battersea and all points west will still be able to cross the Thames in their area free of charge, however.
The Silvertown Tunnel is part of TfL's plans for a series of new river crossings that are needed to support the capital's rapidly growing population, which is expected to increase from 8.6 million now to 10 million by 2030.
Got a story? Email news@theconstructionindex.co.uk