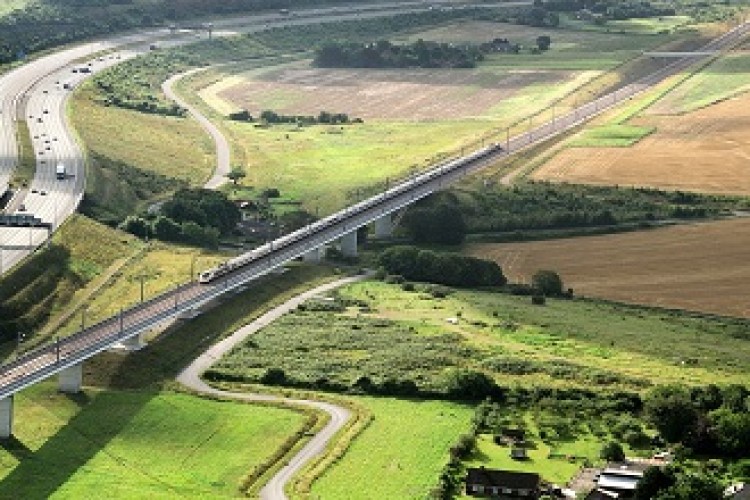 While the MPs do not suggest that High Speed 2 is a bad idea, they are not convinced that it represents value for money. They give the Department of Transport (DfT) a good kicking for failing to have already won this argument.
The public accounts committee appears to have decided that the Department for Transport and High Speed 2 are damned whatever they do. They are either not planning properly, and failing, or planning properly and spending too much money.
The MPs criticised the generosity of the contingency within the overall £50bn price tag. Rather than viewing this as wise planning, committee chair Margaret Hodge said: "We are concerned that this will simply be used to mask cost overspends."
The committee's report states: "We are sceptical about whether the Department can deliver value for money for the taxpayer on High Speed 2. The Department told us that it is confident that it will deliver phase one of High Speed 2 within its available funding of £21.4 billion. However, the Department has included a generous contingency within that amount to give it 95% certainty that it can deliver within the available funding. Value for money will depend not only on the programme coming in within its funding, but also on the use of contingency funds being properly controlled. The Department is less confident about current cost estimates for phase two of High Speed 2 because it is at an earlier stage of development. Nonetheless, it told us that it will complete the whole of High Speed 2 within the overall funding envelope of £50 billion. This is despite the complexity of the programme, and uncertainty around, for example, future construction inflation."
The report is critical of the DfT's overall planning for the railways: "The Department still lacks a clear strategic plan for the rail network, and it is unclear how the Department makes decisions about which programmes to prioritise for investment," it says.
But where there is demonstrably good planning being exhibited, it is criticised for spending too much money too early in the process. The report says: "HS2 Limited is recruiting the people who will build the railway now, earlier than has been done on other programmes, and has appointed a chief executive for construction from Network Rail. While we recognise the importance of good preparation, we note that the scale of expenditure on High Speed 2 before the High Speed Rail Bill has been passed is unusually large."
The implication that 'unusually large' in this context is a bad thing is contradicted by Mrs Hodge simultaneously opining: "All too often extra costs, long delays and poor implementation result, in part, from a failure by the Department to invest enough people and money into supporting the infrastructure projects."
Mrs Hodge said: "Investment in major rail infrastructure programmes takes a long time and costs a lot of money. It is therefore hugely important to ask the right questions and make properly informed judgements on priorities. Yet the government takes decisions without a clear strategic plan. For instance, the government recently announced proposals for High Speed 3. It did not carry out an assessment of High Speed 3 before it gave the go-ahead to High Speed 2 and it therefore did not test whether improved connectivity in the North was a greater priority. Furthermore, David Higgins, the chair of HS2 Limited, had said in announcing HS3 that he believed both HS2 and 3 could be built at the same time but the Department has not yet properly considered the impact of this on construction capacity, capability and costs."
Public Accounts Committee – 28th Report: Lessons from major rail infrastructure programmes is available in full on the House of Commons website. [Link opens in new window.]
Got a story? Email news@theconstructionindex.co.uk