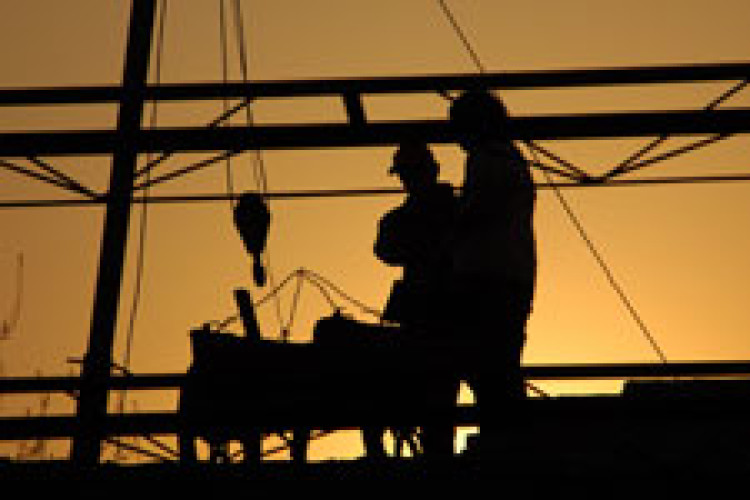 The Office for National Statistics' latest statistical bulletin estimates that in Q2 2013 the volume of new orders was 19.8% higher than Q1 2013 and 32.8% up on Q2 2012. There were large rises in construction orders for new housing, where both public and private new housing showed strong growth, enabling all new housing to record its largest growth (19.4%) since Q3 2010 and its highest volume since Q4 2007.
While new orders showed strong growth, the latest statistics for output in the construction industry are less exciting.
ONS estimates that in July 2013 the volume of monthly construction output increased by 2.2% compared to June 2013. This increase was predominantly due to a rise in new work of 3.2% coupled with a small rise of 0.6% in repair and maintenance.
The year-on-year increase in output, comparing July 2013 with July 2012, was 2.0% due to a 5.8% increase in new work. This rise in new work is in contrast to the estimated 3.6% fall in repair & maintenance during the same period.
Comparing the three months, May to July, with the same three months 12 months ago, the output of construction has increased by 0.8%. Construction output grew by 2.0% when compared with the previous three months (February to April 2013).
Commenting on the ONS figures, Construction Products Association economics director Dr Noble Francis said: "Although construction output grew in the second quarter of 2013, this was purely driven by housing, which in turn has been boosted considerably by Help to Buy. However, the latest figures on new orders show that the £111 billion construction industry is ready to enjoy a sustained recovery over the next two years.
"A rise in house building has been augmented by increases in major infrastructure and a return to growth in schools and hospitals construction. Infrastructure new orders in the four quarters to Q2 were 19.8% higher than a year earlier and new orders for public non-housing, which primarily covers schools and hospitals, grew 12.6% over the same period.'

"New orders in private commercial, the largest construction sector worth £21 billion each year, fell 4.9% in the four quarters to Q2. However, new orders in the second quarter were higher than in the previous quarter and appear to have passed the nadir, suggesting growth in private commercial medium-term.'
"Overall, there are strong positive signs of a sustained recovery in construction output, not just in housing but also in private and public construction sectors. Our forecasts anticipate that construction output will grow 12.2% by 2016 as these new orders feed through into activity on the ground, providing an additional £11.8 billion for the industry and the wider economy."
Construction economist Michael Dall said: "For the first time, the ONS has issued its revised Construction New Orders data. Where previously this was based on a sample survey of construction firms, today's figures are based on comprehensive construction project data collated by Barbour ABI, following a new partnership agreement with the ONS.
"The residential sector is performing well, and encouragingly, we're also seeing signs of strength in other sectors. Infrastructure appears to be picking up pace, with a number of particularly prominent wind farm and renewable energy projects. Meanwhile, major projects such as the Scalpel tower, and the next phases of the ongoing redevelopment of Regent Street have been significant contributions to new orders data for the commercial sector.
"In addition to the new orders statistics, the ONS issued the construction industry output figures for July which also indicate a strong performance in the private housing sector. This is a common theme, which was also seen in the Construction Products Association (CPA) and Barbour ABI Index. The index for July shows that contracts awarded in private housing have increased 25% when compared with the same month last year – a significant improvement.
"When you consider the challenges the construction industry has faced previously, it's clear that this is definitely a period of positivity which is reflected by a shift in sentiment. However, this must be viewed with caution. The construction industry is still significantly below its pre-recession peak and we'll need to see these trends continue if the industry is to make a sustainable recovery."
Got a story? Email news@theconstructionindex.co.uk