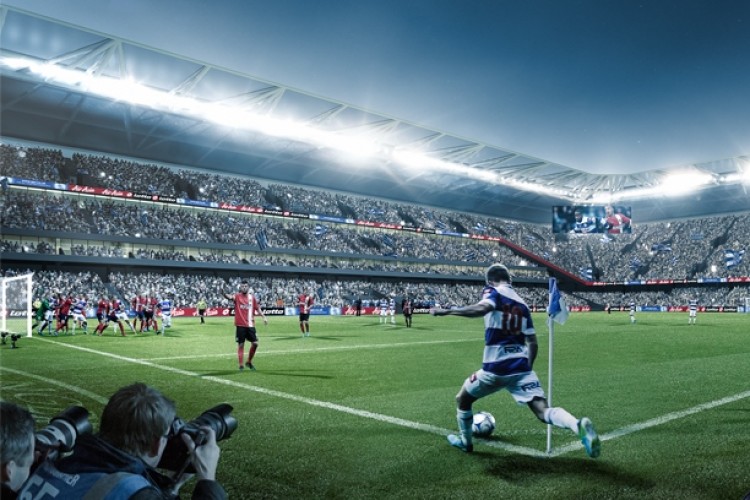 The club has also signed a collaboration agreement with the Greater London Assembly and the London Borough of Hammersmith & Fulham to 'bring forward an early and very significant private sector investment into the Old Oak Common regeneration area'.
The news follows Mayor Boris Johnson's recent announcement that turning Old Oak into a new city quarter was one of his regeneration priorities, and that a Mayoral Development Corporation (MDC) is to be set up to promote it.
The club and its partner, Stadium Capital Developments (SCD), have entered into exclusivity land arrangements with Network Rail and other landowners who control major parts of Old Oak. SCD is run by Antony Spencer, the entrepreneur behind Arsenal's Emirates Stadium and the 50 acres of regeneration surrounding it.
QPR's new stadium is envisaged as the catalyst for the creation of a residential and commercial area covering several hundreds of acres, with ultimately 24,000 new homes in an area bigger than Canary Wharf.
The scheme has the provisional title of 'New Queens Park'.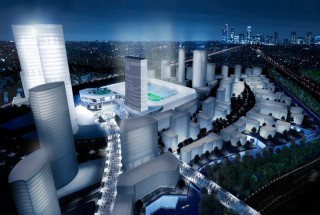 The professional team advising the club and SCD includes architect Farrells, stadium designer Populous, cost consultant EC Harris and planning consultant Savills.
QPR chairman Tony Fernandes said: "Loftus Road is – and always will be – a special place for the club and our supporters, but we need more than an 18,000 capacity. With no option of expanding here, we have to look elsewhere and we welcome the Mayor's and Hammersmith & Fulham Council's commitment to regenerate the area, which includes an option to develop a new stadium at Old Oak as a key catalyst to bring forward redevelopment, cementing our future in this part of West London.
"Not only will this give us a top quality stadium to cater for QPR's needs as the club progresses and grows over the years ahead, but we are very excited about being the driving force behind creating one of the best new urban places in the world.

"This will be the catalyst for the regeneration of a forgotten area – ultimately bringing new transport, 24,000 homes and at least 50,000 jobs. It will create a vibrant new destination in London, boosting local businesses, attracting new visitors and tourism and creating a thriving community."
Lord Deighton, chair of the HS2 Growth Taskforce, said: "Regeneration only happens when the public and private sector work together. We welcome QPR and Stadium Capital Development's commitment to the regeneration plan at Old Oak. Delivering modern transport infrastructure such as HS2 and Crossrail can be a catalyst for regeneration in London. The government looks forward to working with key stakeholders on this."
Antony Spencer, who – alongside Sir Terry Farrell – is developing the master-plan for Old Oak, commented: "We envisage a new vibrant, mixed-use and high-quality entertainment and leisure development, which will turn this neglected but tremendously well-connected area into a new world-class city quarter. We are talking to a number of world-class architects to design iconic tall buildings akin to New York, the Far East and London's finest, as well as improving and incorporating the waterside environment of the Grand Union Canal. We have assembled a top-class professional team to design tens of thousands of new homes, a 350 bedroom luxury hotel and millions of square feet of entertainment and leisure focused commercial space including: retail, studios and offices, bars and clubs, restaurants, cinemas and other leisure accommodation."
Mr Spencer added: "We know we still have a long way to go in dealing with the planning, infrastructure funding challenges and business relocations but we are now in a position to forge ahead as we have secured strategic land holdings in excess of 100 acres. We are confident of securing a planning permission by early 2015 and starting development shortly afterwards.
"We need, however, to work very closely with the public and private sector bodies, such as TfL and Network Rail, to enable the necessary infrastructure requirements. We look forward to working with the GLA, Hammersmith & Fulham and the local boroughs in a partnership approach between the public and private sectors.
"The potential arrival of the MDC, with its planning and compulsory purchase powers, could dramatically speed up the delivery of this site."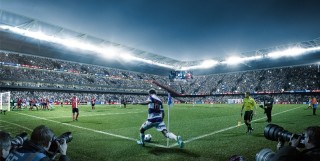 QPR and SCD are acquiring significant land holdings in the area and have entered into exclusivity land arrangements with Network Rail and the Genesis Housing Group.
Network Rail property director David Biggs said: "We are pleased to be involved and able to support this exciting regeneration project along with QPR & SCD to unlock the potential of this challenging, railway-dominated site. SCD have prior experience of working constructively with the railway industry, and we believe that working with them holds the best opportunity for the early development of this regeneration area which otherwise may not be brought forward for many years. This project and our approach of partnering and releasing underutilised railway land forms a core part of our strategy to maximise the value from our existing assets to reduce the cost of rail to the taxpayer."
Got a story? Email news@theconstructionindex.co.uk