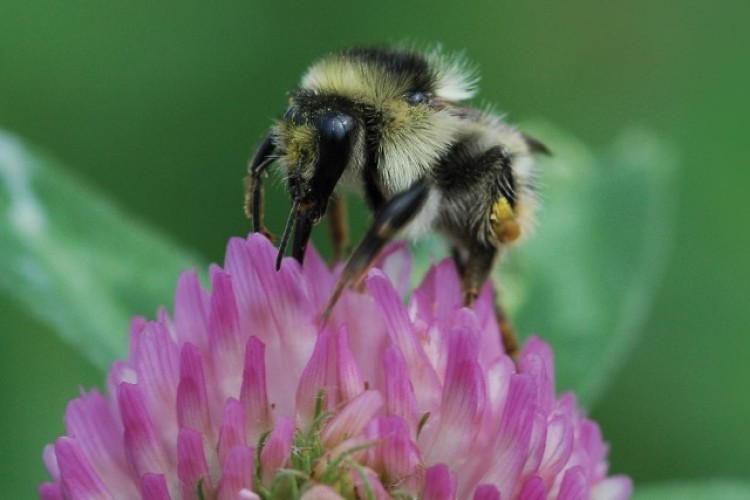 The Bumblebee Conservation Trust (BBCT) wants construction quarries to start monitoring bee populations and to adopt measures to attract them, such as planting bee-friendly trees.
Thanks to a memorandum of understanding signed in November 2012 between the BBCT and the Mineral Products Association (MPA), the quarrying industry has been helpful to bees, by protecting, creating and restoring flower-rich habitats.
The trust now wants to take this relationship to the next level.
The Bumblebee Conservation Trust was established because of concerns about declining bumblebee populations. Two species have become nationally extinct and several others have declined dramatically over the past 80 years.
Since November 2012, BBCT has visited five quarries and learned how they can be surprisingly useful places for wildlife. The process often allows wildflowers to thrive, and pollinating insects like bumblebees can be abundant. There are many different habitats on quarries too and each one can be managed sensitively for bees.
Based on its work with quarries, BBCT has put together a quarry fact sheet (bumblebeeconservation.org/get-involved/managing-your-land/managing-quarries).

It is also working with Restore (www.restorequarries.eu) to share knowledge.
BBCT hopes to get more quarries thinking about what they can do for bees. Some restoration normally includes planting trees, there are some crucial trees for bees - the goat willow for example, which produces high quality nectar and pollen in March when bumblebees are emerging and need feeding up after their long hibernation.
BBCT also want quarry workers to be trained in bee identification and to start monitoring bees.
The economic value of bees, as pollinators of commercially grown insect pollinated crops in the UK, has been estimated at over £500 million per year.  As well as this commercial importance, many wild plants depend on bumblebees for pollination.
For more information on bumblebee conservation, visit http://bumblebeeconservation.org
Got a story? Email news@theconstructionindex.co.uk