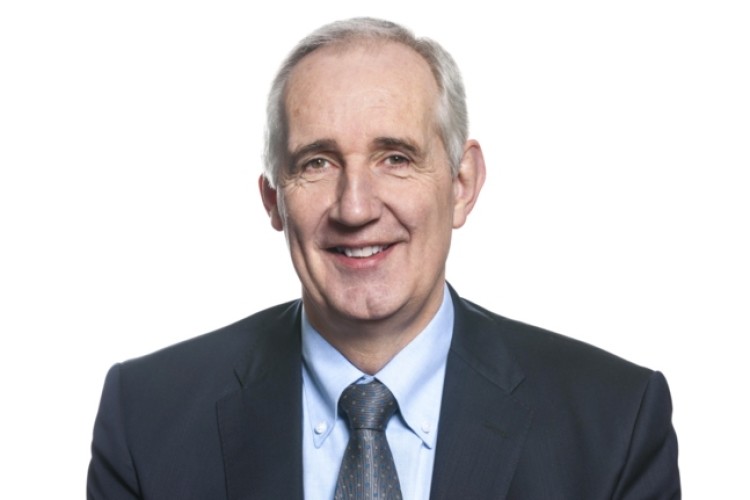 Leo Quinn takes over Ms Stewart's former brief leading the CLC's skills workstream.
Ann Bentley, chair of quantity surveyor Rider Levett Bucknall, also joins the CLC, taking over the supply chain and business model work stream from former Bouygues chief executive Madani Sow.
Isabel Dedring, director of civil engineering consultant Ove Arup and formerly London's deputy mayor for transport, has also been appointed to the council to work on smarter infrastructure through innovation in procurement.
The Construction Leadership Council, created in 2013, is a panel of industry executives that provides advice to ministers.
Mr Quinn's skills workstream is tasked with supporting the government's aim of creating three million apprenticeships by 2020, by reforming apprenticeship training from recruitment through to retention.
Leo Quinn has a track record here, having founded The 5% Club back in 2013, before he joined Balfour Beatty. Companies that sign up to this initiative commit to having 5% of their workforce as apprentices, graduates or sponsored students on structured programmes within five years of joining the club.
Of his new role, Mr Quinn said: "I look forward to working closely with my colleagues on the council and with government to drive the changes required to protect the future of our industry. I am passionate about the provision of high quality apprenticeships that provide the skills to our young people that industry demands. It is imperative that young adults are aware of the vast opportunities available to them in our industry and that, most importantly, these opportunities are accessible and provide a solid foundation for a long, successful career in the industry."
Skills minister Nick Boles, who co-chairs the Construction Leadership Council, said: "We are getting Britain building. Isabel, Ann and Leo will bring great expertise to the Construction Leadership Council as it continues to promote innovation, training and business improvement in this vital sector."
Anna Stewart stepped down as group chief executive of Laing O'Rourke in December 2015 due to ill health.
The full council is now:
* Nick Boles MP (Minister of State for Skills, Department for Business, Innovation & Skills)
* Andrew Wolstenholme (Crossrail)
Ann Bentley (Rider Levett Bucknall)


David Cash (BDP)
Mike Chaldecott (Saint Gobain)
Isabel Dedring (Arup)
Brian Morrisroe (AJ Morrisroe & Sons)
Mike Putnam (Skanska UK)
Leo Quinn (Balfour Beatty)
Simon Rawlinson (Strategic Forum for Construction / Arcadis)
Stephen Stone (Crest Nicholson)
Department for Business, Innovation and Skills
Other government departments – agenda dependent
[* denotes co-chairs]
Got a story? Email news@theconstructionindex.co.uk