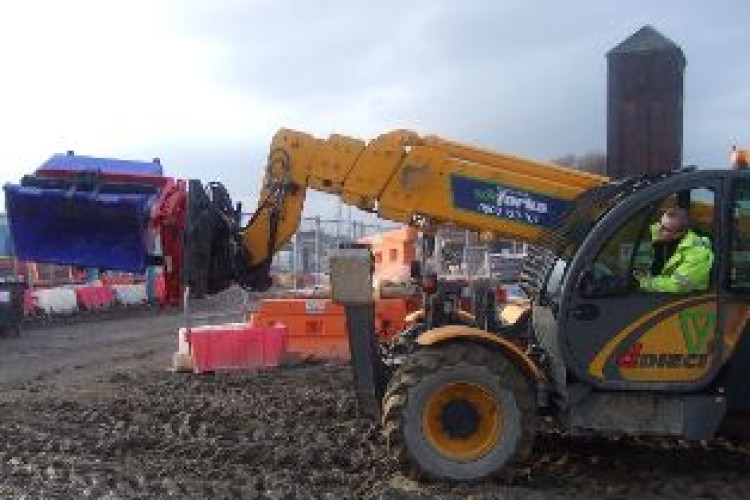 Reporting its interim results for the six months to 30 September 2010, Vp announced revenues of £71.1m, the same as in the first half of last year. Profit before tax and amortisation was down from £9.8m to £8.6m.
Capital investment was increased from £7.6m to £9.7m, including the first new telehandler purchases for two years for its UK Forks division.
UK Forks saw fleet utilisation recover thanks to rising demand from house builders. It only saw a decrease in the top line because last year the figure was boosted by fleet disposals.
The division contributing the largest profit was Groundforce. Margins remained good here but revenues and operating profit were reduced due to the completion of the AMP4 programme and generally subdued construction and property markets
Tool hire chain Hire Station managed to maintain its revenues, a combination of price erosion and increased transaction volumes created pressure on margins, the company said. It was boosted by a five year contract to provide Network Rail with non-rail specific equipment. 
Torrent Trackside also picked up a five year contract from Network Rail, for the maintenance of trackside plant, starting in December 2010. Torrent's business for London Underground also picked up.
Chairman Jeremy Pilkington said: "Despite the adverse conditions which have existed in some of our core markets, the group has delivered very satisfactory profits and margins. These results reinforce our confidence in the quality of our business model, which has demonstrated once again its ability to smooth the impact of individual sector weaknesses. It is particularly pleasing to see UK Forks and Torrent Trackside, who suffered more than most over the last two years, starting to recover to better levels of profitability and to justify new capital investment. The group has delivered further significant debt reductions and our balance sheet is again stronger than at the same time last year.  This financial strength will continue to be a great asset to the group in its future development."
He added: "The group has experienced a period of general stability over the last six months and this has been continued since the end of the half year.  We believe any recovery in the economy will be slow and that there will be further challenges along the way. However, the board remains confident of the group's ability to capitalise on opportunities as they arise."
Got a story? Email news@theconstructionindex.co.uk