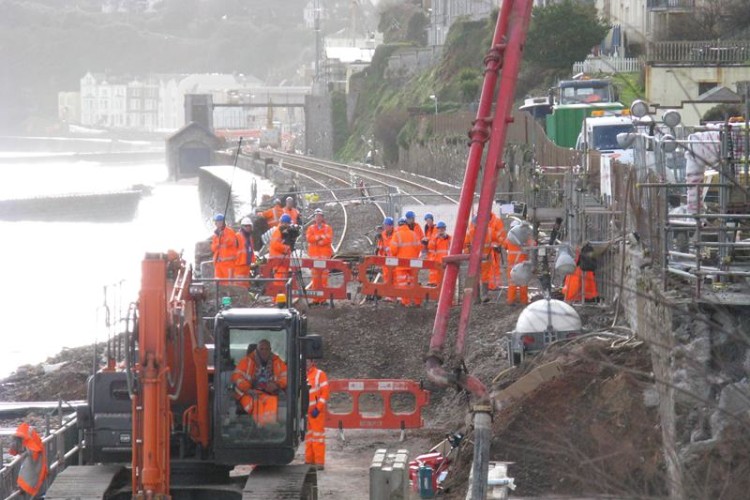 For the year ended 30th September 2014, Renew saw its group revenue and operating profit both rise 64%, prior to exceptional items, amortisation and discontinued operations.
Adjusted revenue for the year was £464.5m (2013: £282.7m) and operating profit was £16.4m (2013: £10.0m). Group operating margin was therefore maintained at 3.5% (2013: 3.5%).
However, after exceptional items and amortisation, including a £5.16m loss on discontinued activities, bottom line profit was only £5.2m, down 39% from £8.5m the previous year.
Net cash inflow from continuing operating activities was down 6% from £24.6m to £23.2m.
After the sale of Allenbuild, Renew's specialist building business is now primarily focused on the residential market in London and the home counties. Here, an operating profit of £2.2m was generated from revenue of £82.1m, giving a margin of 2.6%.

Engineering Services is the main focus of Renew's activities and here revenue grew 65% to £382.5m (2013: £232.4m). The Engineering Services order book grew 20% during the year to £361m (2013: £301m).
The largest area of growth was in the Rail business, boosted by emergency repair works following last winter's extreme weather conditions alongside a Network Rail 'enhanced spend' programme. Some £64.7m of non-recurring revenue came from this.
The operating profit from Engineering Services rose 54% increase to £16.3m (2013: £10.6m) with an operating margin of 4.3% (2013: 4.6%). Margin reduced slightly as much of the additional non-recurring Rail revenue referred to above was undertaken on a cost reimbursable basis with a lower margin. When the effect of the non-recurring Rail activity and acquisitions is excluded from our results, Engineering Services delivered 18% growth in revenue and 22% growth in operating profit.
Chairman Roy Harrison said: "I am pleased to announce another record set of preliminary results for the group. Renew enters the 2014/15 financial year in a strong position having made excellent progress in expanding its position as a leading provider of engineering support services with strong organic growth coupled with two acquisitions into new markets. Our record order book of £439m gives the board confidence for the next financial year. The board's growth strategy for its Engineering Services business is proven and continues to deliver shareholder value which is reflected in the 39% increase in dividend. The board has set targets for group revenue in excess of £500m and a group operating margin of at least 4.5% within the next three years."
Got a story? Email news@theconstructionindex.co.uk