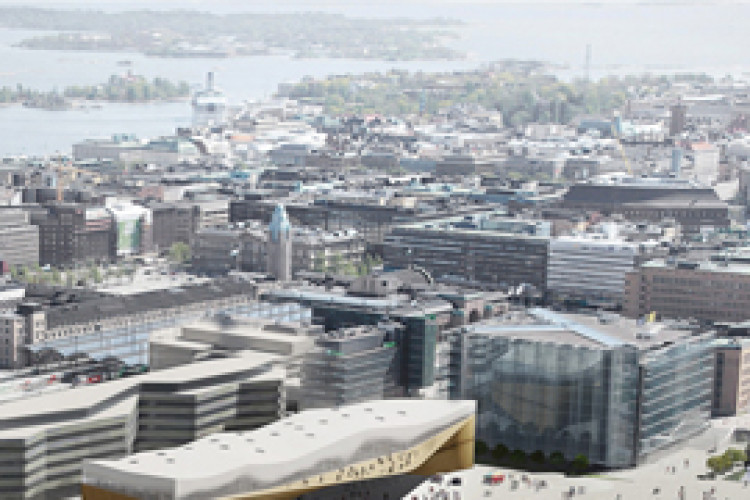 The deal brings with it 435 specialists within the sector and makes Ramboll the largest consulting engineering company operating in Finland, where it will now have approximately 1,900 employees. After the transaction Pöyry will continue to employ about 1,600 across Finland.
The total combined annual net sales of the divested business was approximately €44m (£36m) in 2013.
The Finnish acquisition is part of Ramboll's strategy to become a leader within the Finnish buildings market and a leading supplier of services within project management and construction management.
The transaction is also in alignment with Pöyry's own strategy to develop its services in key domestic markets, as well as strengthening its global competences in energy, industry and management consulting.
"It is our strategic ambition to develop and dominate our home markets in Denmark, Norway, Sweden and Finland. This acquisition is therefore extremely important as we will become the largest consulting engineering company operating in Finland. Ramboll is already the market leader in the transport and environment markets. After this acquisition, we will also become a leading player within buildings," said group CEO Jens-Peter Saul, who is the global head of Ramboll's more than 10,000 employees.

"Today's announced divestment in Finland will directly support our focused strategy," said Pöyry president and CEO Alexis Fries. "We are continuing to strengthen and develop our consulting and engineering expertise within our traditional areas of industry and energy global competence, and locally, providing selected infrastructure services to clients regionally and within our key countries."
With the acquisition, Ramboll said that it strengthens its competence within mechanical and electrical engineering, fire safety planning, real estate consulting, project and construction management as well as regional and urban planning. As a result, Ramboll also further develops its position within sustainable and liveable cities.
The transaction includes Pöyry's real estate design and consulting business in Pöyry Finland, together with related heating, ventilation, air conditioning (HVAC) and electrical engineering for buildings, as well as urban and regional planning. The transaction also includes Pöyry CM, which carries out construction and project management services for the real estate and infrastructure sectors, and its Russian affiliate, which mainly includes real estate-related construction management activities.
The contract has been signed and will be implemented in June once the acquisition has been approved by the Finnish Competition & Consumer Authority.
After the transaction has been closed, Pöyry CM Oy will change name to Ramboll CM Oy.
Got a story? Email news@theconstructionindex.co.uk