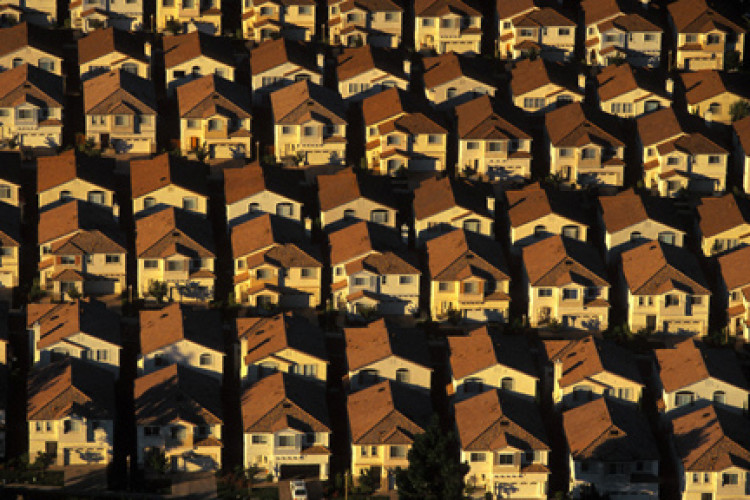 The House Builders Association (HBA) described it as "a muddled mish-mash of confusing and conflicting messages", while the Construction Products Association (CPA) predicted it would "put an end to confusion about planning policy".
There was, however, concern on every side about the impact of the 12-month transition period.
The HBA, a division of the National Federation of Builders, said the new national planning policy framework (NPPF) "will do nothing to increase housebuilding output or to speed up its delivery". It said: "While the concessions to the hysterical anti-development campaign led by the National Trust and CPRE have been relatively few, there is a weakening of the value of the presumption in favour of sustainable development as a result of the confusing advice surrounding extra time that local authorities may now have to bring up to date and adopt their local plans. This will encourage further delays."
HBA strategic policy adviser Roger Humber said: "The principal weakness of the government's whole planning strategy remains its reliance on local authorities bringing forward plans with adequate housing numbers. The previous system of regional planning which set targets for local authorities, combined with guidance in planning policy guidance note No.3 (PPG3), may not have been perfect but it was beginning to work before the recession. The current arrangements set no figures and many local authorities will ensure their targets remain well below demand for new housing, when the economy recovers. The result will only be long term under-supply of housing."
Construct Products Association chief executive Michael Ankers said: "There has been enormous confusion about planning policy in this country since the last election and this at a time when we have needed urgently to encourage economic growth. This document should put an end to that confusion and we are particularly pleased to see the government has reaffirmed the long-standing presumption in favour of sustainable development. What they have to do now is to ensure that local authorities support fully this objective in the way they consider each and every planning application within their area.
"Improving the country's infrastructure and the rest of our built environment is a key component of our economic recovery and the creation of a low carbon economy. This Framework should reassure the environmental lobby that these developments do not harm areas of significant environmental importance, but without the interminable planning delays that we have had in the past and which only served to discourage large international companies from investing in the UK.
"There is now an urgent need for local authorities to prepare up-to-date local plans for their areas, in consultation with local people and local businesses and we are encouraging all our members to participate in this process."
National House Building Council commercial director Richard Tamayo said: "We welcome the publication of the National Planning Policy Framework. Our own registration figures reflect the drastic need for more new homes; under 115,000 new homes were registered with NHBC last year – a fall of more than 40% since the height of the market in 2007 (200,700). At current levels, the industry is building less than half the number of new homes needed to meet the challenge of household growth in the UK.
"The new planning framework and recently-announced first time buyers' mortgage initiative are both important steps in empowering the private sector – the current engine of growth for housing numbers – to produce the volume of homes the country urgently needs. However, other challenges still remain, around for example zero carbon homes. NHBC is committed to supporting government and the industry to ensure that the next generation of homes is built to high standards and meet the demands of today's new home buyers."
Federation of Master Builders chief executive Brian Berry said: "It's good that the government appears to have stuck to its guns and carried out its intended reforms to the planning system which are badly needed if we are to meet our housing needs. Over the next five years the gap between demand for housing and the increase in housing supply is going to grow by more than half a million. It will be the young in our society who are going to suffer unless we can build new homes for them to live in.
"The NPPF is a step in the right direction but in order to build more homes local planning authorities must allocate sufficient financially viable land for the construction of new homes. Local authorities, local communities and interest groups need to take a more responsible approach to planning, and to permit the introduction of a system that provides sufficient land to satisfy the needs of our growing population."
Linden Homes group managing director Ian Baker said that the NPPF had "removed a major obstacle to providing the homes the country desperately needs, as well as creating thousands of new jobs across the country".
He said: "It's vital we have a planning system which encourages growth. Communities should welcome the NPPF: it puts in place a plan-led system which ensures the homes that we need are built in line with local councils' adopted plans. But when those plans are absent, or out-of-date, the presumption in favour of sustainable development will kick in and ensure that desperately needed new homes continue to be delivered.
"We are disappointed with the government's decision to include an extended transitional period in the revised document, though we will continue to work with local authorities to promote sites through their strategic planning programme."
"We meet people all the time who are passionate about their neighbourhood but there is frequently little joined-up thinking. Either the Parish Council has no plan, or there is no Parish Council and residents feel little connection with the district. Now, they can bring focus to their energy, establishing Neighbourhood Forums and getting to work on their Neighbourhood Plan.
"This will certainly help us. First, we will start to see coherent proposals from communities which set out how they want to grow and to which we can respond. Second, the process should draw in a wider cross-section of people – those who are looking to build sustainable communities over the longer term and not just those who are flat opposed to new homes being built. There is, however, a concern over the number of frontrunners the Government has selected, and the long-term funding for Neighbourhood Plans, so it will be interesting to see how it develops.
"The NPPF will similarly help with this. It will give direction to the structures being put in place by the Localism Act and its agenda of sustainable growth should bring great focus to local communities' work.
"Linden Homes has a good deal of experience in delivering sustainable developments, something that we're more than happy to share with local communities. However, the sheer volume of Neighbourhood Plans being contemplated could make that a daunting task for any housebuilder. We are monitoring the progress of the initial frontrunners with interest and continue to pro-actively engage with these Neighbourhood Forums."
However, planning consultant Kirkwells described NPPF as "a major U-turn by the government". Its reading of the document is that the presumption in favour of sustainable development has been jettisoned in favour of social and environmental issues being considered "jointly and simultaneously" with economic considerations.
Last year's draft had no countryside protection. The new NPPF now recognises the "distinctive character and value of the countryside". Other changes to the draft include the reinsertion of a requirement to prioritise brownfield sites over greenfield ones.
Kirkwells policy director Michael Wellock said: "Although the government has performed a significant U-Turn, with all the associated short-term political costs, the long-term benefit will be felt across the country. The NPPF will simplify the planning system and will make things easier to understand. Hopefully, projects stalled whilst we waited on the outcome of the consultation process will now get a shot in the arm. The great shame is we had to go through almost 12 months of wrangles and uncertainty to get here."

More enthusiastic was Association for Consultancy & Engineering chief executive Nelson Ogunshakin, who said: "A more effective and simpler planning system is crucial to offering developers the certainty they need to invest and grow the economy. Investors report that planning risk is a significant barrier to them investing in UK infrastructure projects, and moves to overcome that barrier should be welcomed. The UK's infrastructure and housing needs are considerable, and these measures can be a significant part of the holistic approach to development that is needed.
"However, industry is aware that new planning rules will take time to be established. To avoid lengthy legal challenges in the interim, local communities must be shown that they can share in the benefits of development. Government, local authorities, and industry must continue to work together in partnership to meet that challenge."
Also keen was London First chief executive Baroness Jo Valentine, who said: "Government is right to push through with reforms to the planning system. Getting rid of bureaucracy that has silted up our planning system will help unlock development and promote growth. We now also need to see progress in the introduction of an equitable cost recovery planning fee schedule to enable local authorities to run a well performing planning service alongside the policy."
Even the Campaign to Protect Rural England (CPRE) responded positively. Chief executive Shaun Spiers said: "We were very reassured that [planning minister] Greg Clark recognised the intrinsic value of the ordinary countryside 'whether specifically designated or not' and stated that the five principles of the UK sustainable development strategy are included in the document. These were critical issues for CPRE. We are pleased the minister appears to have listened to the strong public views, which mirrored our concerns.
"We now need to carry out a thorough analysis of the final document. While recognising the scale of the housing crisis, we remain very concerned to ensure that the planning framework does not place undue emphasis on short-term economic growth at the expense of other important long term, public interest objectives of planning, including the protection and enhancement of the environment.
"We are also concerned about the length of the transition period, which at 12 months will pose serious challenges to many local authorities. We hope these councils will be given adequate support to get their plans in place. This will be critical if local people are to have a real voice in planning decisions."
Professional planners were also keen to proffer their views.
Paul Smith, director of Apex Planning Consultants, said: "The reduction in regulation is quite simply breathtaking. Years of planning guidelines have been thrown onto a latter-day bonfire of the inanities. For years the planning process has had a reputation for being confusing, bureaucratic and slow. But the arrival of the pared down Planning Policy Framework is no guarantee that things will get simpler. Much of the ire vented so far has focused on the 'presumption in favour of sustainable development'.
"The problem is that the definition of "sustainable" is notoriously woolly, and different local authorities will inevitably interpret it in different ways. Once conflicting precedents are set, the waters will quickly be muddied.
"What is clear is this document does not give carte blanche to developers intent on building on green belt land. Opponents who raise the spectre of urban sprawl are being disingenuous at best and misleading at worst."
Nick Fennell, head of planning at consultant Dalton Warner Davis, said: "One phrase in the framework document has emerged as a lightning rod for opponents – the presumption in favour of sustainable development.
"In reality this presumption has already been government policy since 2005. Yet many planning authorities have struggled to deliver the new housing and infrastructure the country badly needs. The biggest drag on getting planning approval is often the lack of resources and expertise at underfunded local councils.
"This new document will bring greater clarity and precision to the national guidelines. But in itself, planning policy is not a silver bullet. So I do not expect an overnight revolution, with all planning authorities suddenly implementing all of these new guidelines.
"If we want an effective, inclusive planning process that delivers for all stakeholders, there is no escaping the fact that we will have to pay for it by allotting more resources to planning authorities."
Jonathan Samuels, CEO of Dragonfly Property Finance, commented: "Nobody wants to see the countryside tarmaced over, but something has to be done urgently to solve the housing crisis.
"At present, planning is the perennial thorn in the side of homebuilders and property developers. They want to build more houses but the amount of bureaucratic red tape they need to cut through can be mind-boggling. All too often perfectly viable projects that should go through fall through.
"We lend to no end of developers who are always having to jump through hoops to get their projects the green light. They want to build to give people homes but they are always fighting an uphill battle.
"The key is to strike the right balance, one that enables more homes to be built but has minimal impact on the physical environment. As ever, time will tell whether these new guidelines will achieve that or are yet more idle talk."
Got a story? Email news@theconstructionindex.co.uk