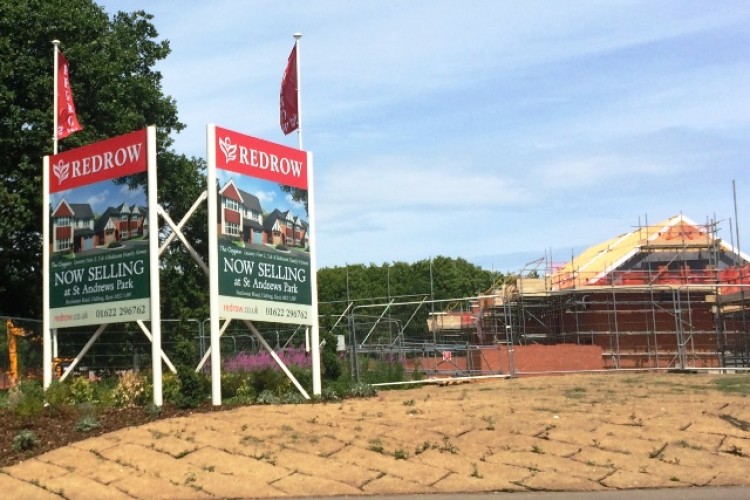 In the year to 30th June 2015 Redrow built more than 4,000 new homes, generating revenues up 33% to £1.15bn, comfortably topping the billion-pound mark for the first time.
The revenue increase was derived from a 12% increase in unit sales and a 13% increase in the average selling price to £269,800.
Operating profit was 54% higher at £213m (2014: £138m).  This equates to an operating margin of 18.5% (2014: 15.9%), passing the company's 2017 target of 18% two years early.
Gross margins rose to 23.8% from 21.7% the previous year.
Pre-tax profit was up 53% to £204m.

Last year Redrow opened 54 new outlets and completed 40, ending the year on 117 active outlets: a net increase of 14. In the current financial year it expects to open around 55 new outlets, after taking into account a higher number of closures weighted to the second-half, it is forecasting to end the year on 128 outlets. By July 2016 Redrow's outlets will have grown by more than 50% since 2012.
Chairman Steve Morgan said: "I am pleased to announce another set of record results.  For the first time in our history, we generated turnover in excess of £1bn, up 33% on last year.  We built and sold over 4,000 homes across the UK last year, up 12% from the year before and around 42% more than in 2013.  Pre-tax profits also reached record levels, up 53% as we saw the benefit from our early site acquisitions post the downturn. This strong performance has led the board to propose a dividend of 4p per share, double that paid in the last financial year.
"Looking ahead, we have a strong pipeline of attractive sites in excellent locations and a high quality industry leading product.  We have entered the year with a record order book and reservations to date are running 5% ahead of last year at 0.68 sales per outlet per week.  We have secured 820 private reservations in the first 10 weeks, some 28% ahead of last year.
"Redrow is in great shape and I am looking forward to another year of significant progress."
Sir Michael Lyons, the former local government officer who chaired a government-sponsored review into promoting house-building last year, has joined the Redrow board as a non-executive director.
Got a story? Email news@theconstructionindex.co.uk