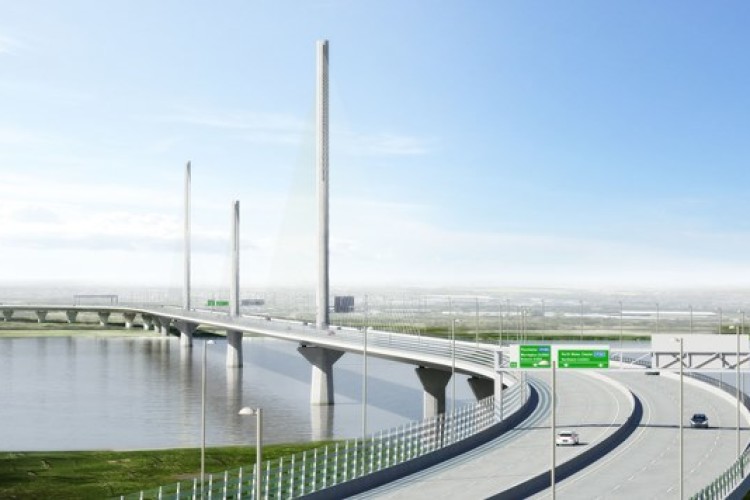 Halton's Mersey Gateway executive board has set up a new body, Mersey Gateway Crossings Board Ltd, to run client-side operations for the construction of the new bridge. This is a pre-condition of the government funding arrangements.
The board is now recruiting for senior staff, including a £90,000-a-year construction director.
The board's operational role will begin when the council reaches financial close with the preferred bidder, the Merseylink consortium, which will be responsible for designing, building, financing and operating the project. This is expected to take place early in 2014.
Merseylink is an Anglo/Spanish/Korean consortium of Kier, FCC and Samsung C&T that was selected as preferred bidder in June.
The council's existing project director, Steve Nicholson, who has overseen the development of the Mersey Gateway project over the past six years, will work with the new board, as will council chief executive David Parr.

Five new positions are so far being advertised for what is expected to become a 30-strong client-side team. This will include several key staff retained from the development phase to ensure continuity, the council said.
The Crossings Board is recruiting for:
The centrepiece of the Mersey Gateway Project is a new six-lane toll bridge over the River Mersey. The existing Silver Jubilee Bridge will also be tolled as part of the project.
The new bridge will be a 1km-long cable stay structure consisting of four spans supported from three towers in the estuary. The 120m-high central tower will be shorter than the two 140m-high outer towers. Total length of the new crossing, including approach viaducts, will be 2.13km.
Got a story? Email news@theconstructionindex.co.uk