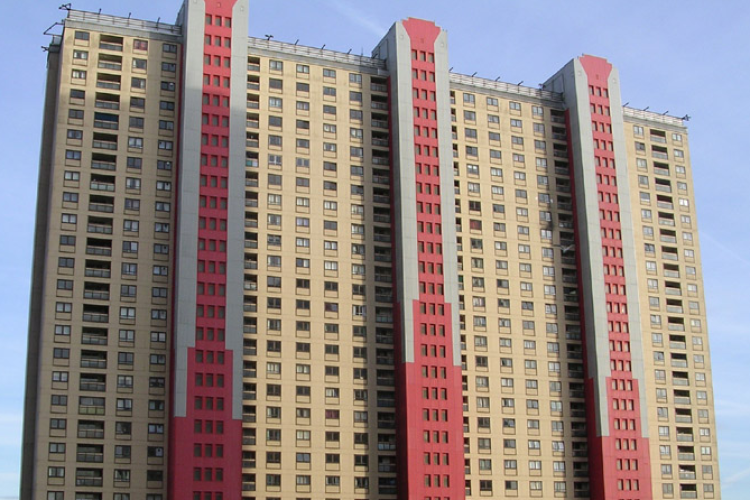 Less then ten days ago we posted "Five iconic Glasgow skyscrapers will be demolished live during the opening ceremony of the Commonwealth Games"
However, safety concerns were cited as the reason for the decision, which would have seen five of the blocks blown up on July 23 with footage beamed into the Celtic Park ceremony and to an estimated global TV audience of more than one billion people.
In a statement released on Sunday, David Grevemberg, chief executive of Glasgow 2014 said: "The decision to feature the live demolition of five Red Road blocks within the opening ceremony was planned both as commemoration of a part of Glasgow's social history as well as a statement of the city's regeneration.
"We made it clear from the outset the absolute priority was safety and that this event would only happen during the opening ceremony if it was safe to do so.
"Over the past few days it has become clear that opinions have been expressed which change the safety and security context.
"Glasgow 2014, games partners and key stakeholders, including Police Scotland and Glasgow Housing Association (GHA), are not prepared to allow what was proposed to be a positive act of commemoration to create risk for all concerned, including the communities of north east Glasgow.

"The demolition of Red Road will now not feature as part of the opening ceremony. The demolition of the Red Road blocks is a matter for GHA and will take place under a full safety regime as part of their ongoing regeneration programme.
"However, it remains our intention to dedicate an element within the ceremony to telling the story of Glasgow's social history and regeneration."
The U-turn comes after an online petition calling for the plans to be dropped attracted more than 17,000 signatures.
Five of the six remaining 1960s blocks had been scheduled to be razed and the footage beamed live into the opening ceremony at Celtic Park on July 23.
But critics said the plans were insensitive to former residents and to the asylum seekers who occupy the sixth block.
Got a story? Email news@theconstructionindex.co.uk