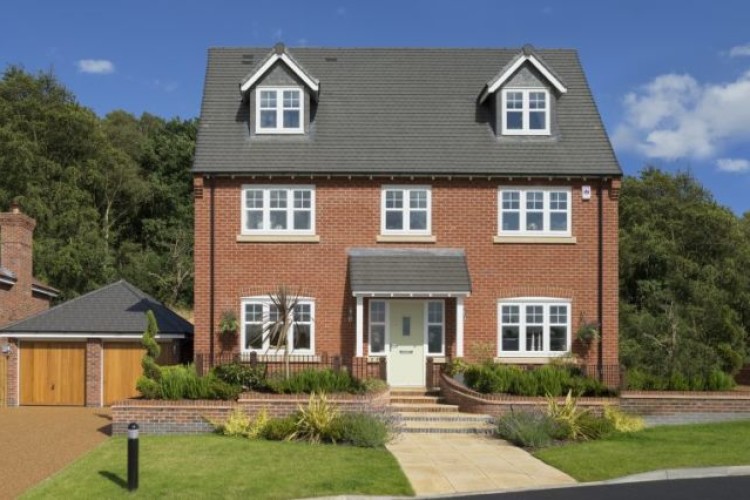 Redrow said that the deal would allow it to expand its operations in the East Midlands and establish a new division there.  
Radleigh Homes has been in operation for over two decades and completed around 200 new homes in 2016.  The business has a pipeline of more than 1,300 plots with planning and a further 1,200 plots controlled under options in its strategic land bank.
Radleigh will be re-branded as Redrow and its 70 employees will become part of a new Redrow Homes East Midlands division, based out of the existing Radleigh offices in Pride Park, Derby. Joint managing directors Tom Finnegan and Chris Neve are remaining with the business.
Chairman and principal shareholder of Ark Capital Group, the vendor, is property developer Peter Gadsby, who led the buy-out of Derby County Football Club in 2006. Coincidentally, Redrow chairman Steve Morgan has his own football connections, having owned Wolverhampton Wanderers until last year.


Redrow chief executive John Tutte said: "I'd like to thank Peter Gadsby, for the opportunity to acquire the business and I welcome the Radleigh Homes team to Redrow. As a result of the deal, additional and much-needed quality homes will be built in the region - benefitting local customers, colleagues and businesses within the supply chain.
"The acquisition will allow us to roll-out the Redrow brand to new customers, and add to our existing portfolio of developments in the East Midlands. We're looking forward to introducing our award-winning product range to even more homebuyers in the region."
Peter Gadsby said: "I am delighted that Redrow have decided to acquire the business as they hold similar values to our own. I have personally known and done business with Steve Morgan CBE for many years and have identified Redrow as the perfect fit to take Radleigh on to the next stage."
He added: "Ark Capital has numerous land holdings under ownership and options and will be working closely with the Redrow team to get necessary consents and to bring these sites forward to development."
Got a story? Email news@theconstructionindex.co.uk