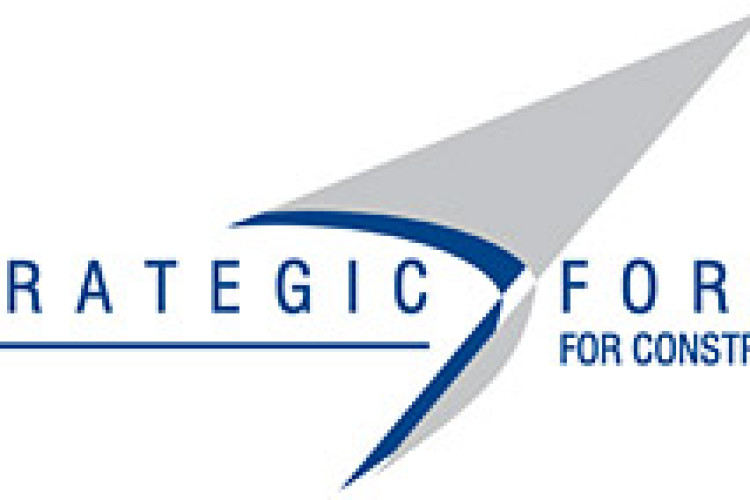 The Strategic Forum has set up four cross-industry work streams covering: payment, pre-qualification, procurement models, and industry commitments.
The forum will soon publish further details of each, along with details of how companies can get involved in each work stream.
The Strategic Forum was formed in 2001 to bring together representatives from the industry's customers, contractors, specialists, professionals and products companies. Since 2013 it has been working with the government to support delivery of the recommendations of Construction 2025, the industrial strategy for construction.
The reformation of the Construction Leadership Council, and merger of the National Specialist Contractors Council with the UK Contractors Group to form Build UK has prompted an overhaul of the Strategic Forum, "making it more representative of industry while focussing on the delivery of key improvements for industry" it said in a statement.
The Strategic Forum's members are:

Build UK
Construction Alliance (Scottish Building Federation, National Federation of Builders, Federation of Master Builders and Civil Engineering Contractors Association)
Construction Clients Group
Construction Industry Council
Construction Products Association
Specialist Engineering Contractors Group
The Home Builders Federation and CBI also attend meetings.
The Strategic Forum is chaired on a rotating basis by representatives from each of its six members.
Construction Products Association chairman John Sinfield said: "The Strategic Forum provides the whole industry with the opportunity to work together to tackle some of the major challenges that stand in the way of better, more efficient delivery for our customers. We are looking forward to pushing ahead with the Strategic Forum's agenda in 2016, driving improvements across the sector"
Construction Industry Council chairman Tony Burton said: "As the only body that represents the whole of the construction sector, the Strategic Forum is perfectly placed to work collaboratively on major industry issues. Our members have agreed four key work streams for 2016, and we expect to see substantial activities this year in each area. In doing so we will help make life better for companies across the country."
Got a story? Email news@theconstructionindex.co.uk