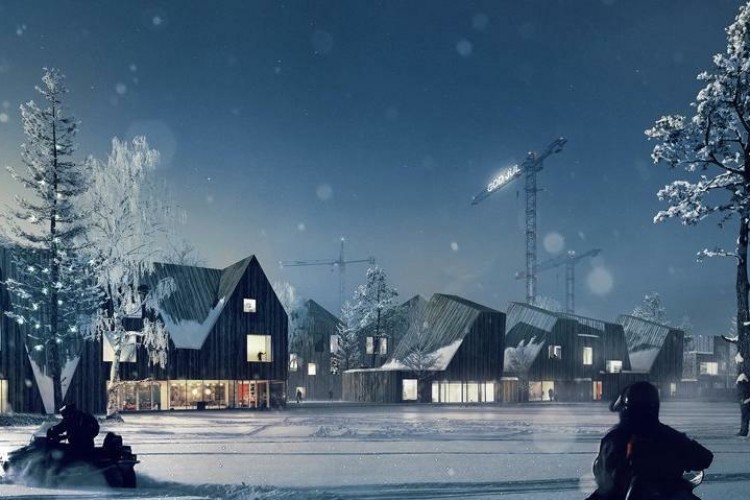 Sweden's northernmost town of Kiruna has a population of less than 20,000, yet is one of the biggest municipalities in the world in terms of area. It has been forced to move or risk sinking into the ground because of mining of the vast seam of iron ore running beneath the town. The same iron ore on which the area has grown rich now poses a threat to Kiruna's survival.
The relocation plan is now moving into the 'operational phase' and the town is looking towards the chance for reinvention, attracting new talent, and long term growth. The continuing mining operations and the complex Kiruna project require a wide range of skilled labour.
Kiruna is a remote town located 140km north of the Arctic Circle and has a challenging sub-arctic climate. In addition, the sun never sets in summer and never rises in the winter.


The state-owned mining company, LKAB, which founded the town in 1900 and is now the largest iron producer in Europe, will fund the relocation of the Kiruna in order to be able to sustain mining activity up until the year 2033.
After many years of uncertainty as to the city's future, in 2013 White Architects of Stockholm was tasked with the huge project of overseeing the move. Its masterplan vision is a city that will transform itself into a more environmentally, socially and economically sustainable city, while preserving its unique identity and cultural heritage.
The hope is that a new modern Kiruna will increase business opportunities and make the city even more attractive to long term residents.
Got a story? Email news@theconstructionindex.co.uk