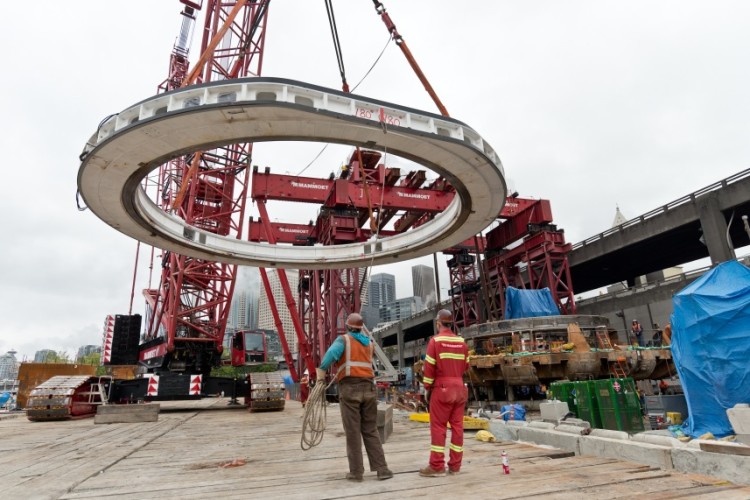 The TBM, called Bertha, broke down more than a year ago on the tunnelling project to replace the Alaskan Way Viaduct in the US state of Washington.
The contracting joint venture, Seattle Tunnel Partners (STP), has now begun installing a newly redesigned seal system. The placement of the new outer seal ring marked the first new piece to be installed in the machine as part of STP's effort to resume tunnelling.
The new outer seal system arrived in October and was stored on-site prior to installation. The new inner seal system arrived a fortnight ago and is also currently being installed., The new seal system has been made in Japan by Bertha's manufacturer Hitachi Zosen and will be easier to access should the need arise.
The new seal system is being installed along with other essential components designed to equip the machine for the remainder of its journey beneath Seattle. Other key elements of the repair plan include a new main bearing, enhanced monitoring systems, added steel to strengthen the machine and accommodate the new seal system, widened openings at the centre of the cutterhead and extended arms to mix excavated soil in the chamber behind the cutterhead.
Got a story? Email news@theconstructionindex.co.uk