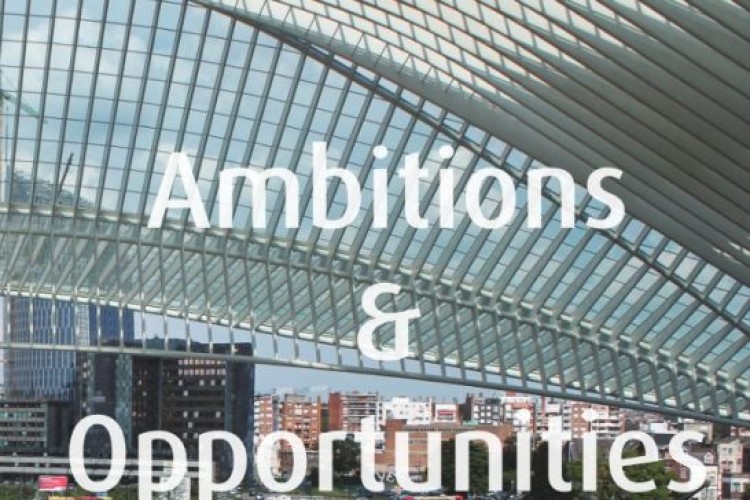 "We hope that this report will act as a call-to-arms for the UK's cities and regions and will, through the lessons it contains, help them to grasp the opportunities that HSR investment offers," said John Worthington, independent transport commissioner and chairman of the HSR working group.
The report, Ambitions and opportunities: Understanding the spatial effects of high speed rail, draws on extensive international field research. The authors conclude that high-speed rail can be the cornerstone for a step change in the integration and improvement of regional infrastructure.
With correct planning, HSR investment can help to increase the long-term capacity of the UK's transport infrastructure and act as a catalyst for the economic regeneration of our cities and regions, said ITC.
"Our research on the impacts of high-speed rail in France, Belgium and the Netherlands, has shown that, far from being a white elephant, there are very many examples where investment in HSR has been the catalyst for significant urban and regional renewal," said Worthington. "This has happened when HSR has been properly integrated with the local transport network, when co-operation has been strong between all interest groups, and when cities have planned ahead and understood that regeneration is a long-term process.

Drawing best practice from cities and regions connected by HSR in the UK, France, Belgium and the Netherlands, the study examines the regeneration and connectivity benefits of the European HSR network to create a tool-kit for policy makers in cities, regions and national government. The lessons from these case studies will help to ensure that the benefits of HSR investment are properly captured across the UK, says ITC.
Case studies in the report include the example of Rotterdam in the Netherlands. Rotterdam Central station is cited as an excellent example of a transport interchange connecting HSR services seamlessly with local and regional transport modes. 
In France, the TGV stations Gare d'Austerlitz and Gare de Lyon in Paris were found to have generated impressive regeneration areas in their vicinity. The planners grasped the importance of having a grand strategic vision and developing this incrementally, in order that redevelopment can adapt over time. The authors said that a similar approach has been adopted at King's Cross St Pancras, with the regeneration of a formerly run-down area. This has been successful because Argent Group initiated a series of innovative temporary uses for the development site while the main buildings are being restored and developed.
Although its HSR line will not be completed until 2017, the Bordeaux Atlantique project has already connected an excellent tram network to the HSR station, and generated huge improvements in the public realm, said the authors. The success of the project has been built on engagement with all stakeholders, coupled with clear leadership from the mayor and the public development corporation. 
Got a story? Email news@theconstructionindex.co.uk