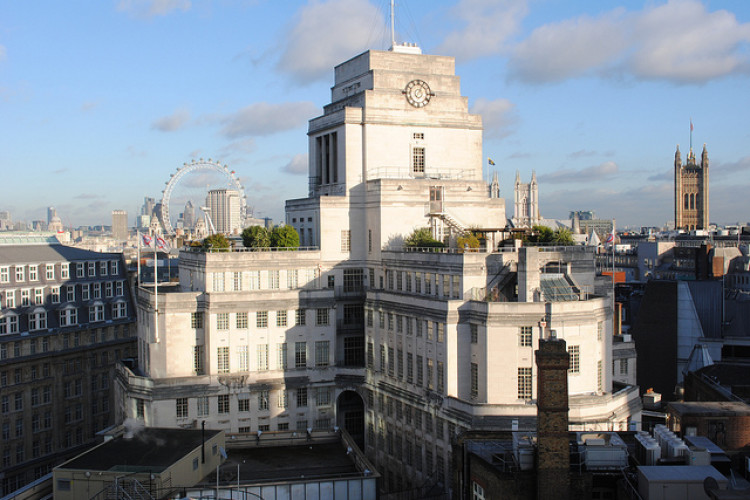 Transport for London (TfL) is inviting architects to submit proposals for converting the Grade I listed building into residential accommodation.
TfL said that it consider and office or hotel development but decided that apartments would deliver the best value and be best preserving the heritage of the building.
Designed by Charles Holden and built between 1927 and 1929, 55 Broadway has been London Underground's headquarters for more than 80 years. However, TfL and LU are moving out in 2015 as it is no longer fit for purpose as an efficient office building.
TfL said that by leading the planning application and the listed building approval process itself, rather than engaging an external developer, would ensure that any design fitted in with the transport needs at St James's Park Tube station.
TfL expects to appoint the architects in October 2013.

Some history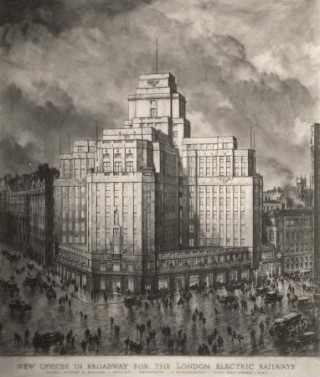 The photo above is from the London Transport Museum.
55 Broadway was commissioned in the 1920s by The Underground Group who wanted Broadway to reflect its vision of the future of transport in London. Architects Adams, Holden and Pearson were asked to create a groundbreaking design.
The site at St James's Park tube station was challenging because of its irregular shape and the District and Circle line 7.3m below. The solution was a cross-shaped layout, allowing pedestrians to walk through the ground floor of the offices, across the station booking hall, providing a short cut between Victoria Street and St James's Park
Above ground, the building was faced with 78,000 cubic feet of Portland stone.  Contemporary artists were invited to sculpt decorative features into the stone facade, carved on site. Two are just above street level and a further eight are above the sixth floor windows on each side of all four wings.
Got a story? Email news@theconstructionindex.co.uk