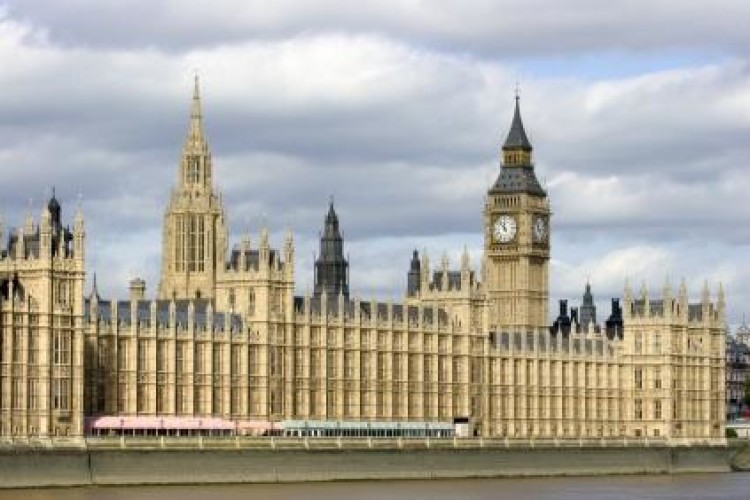 MPs and peers on the Joint Committee on the Palace of Westminster have launched 'a call for evidence', inviting the public to offer views on a planned restoration and renewal programme.
The Joint Committee, co-chaired by the Leader of the House of Commons and the Leader of the House of Lords, was appointed by the two Houses of Parliament in July 2015 to consider how best to rescue the crumbling buildings.  The Palace of Westminster is rat-infested and cracks in the walls are big enough for daylight to enter.
The Independent Options Appraisal (IOA), produced by a team led by Deloitte Real Estate with Aecom and HOK, said that £1bn of construction work was needed to repair the buildings put the total cost to the public purse at between £3.5bn and £5.7bn, depending on how the work was phased. [See our previous report here.]
The Palace of Westminster is a Grade I listed building and, with Westminster Abbey and St Margaret's Church, forms part of a UNESCO World Heritage Site.

The committee is inviting written evidence to be received by 22nd January 2016. Questions it would like answered include:
What opportunities or benefits do you think a major restoration and renewal programme could present for Parliament and the wider public?
What changes do you think are required to the building to adapt to Parliament's changing needs in the 21st century?
How should the heritage of the Palace of Westminster be conserved and safeguarded, while recognising that it is home to a busy working Parliament with regular public access?
What will be the major risks or challenges in delivering a Programme of this scale and how should they be addressed?
The full Call for Evidence and further details on the inquiry are available on the Committee's webpage.
The Independent Options Appraisal can be found here. 
Got a story? Email news@theconstructionindex.co.uk