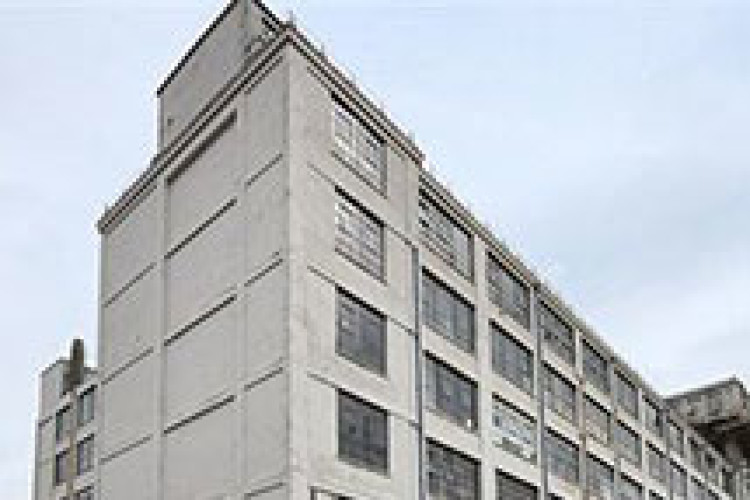 A £6m joint venture of Workspace Group and Polar Properties has secured planning permission for its redevelopment of Enterprise House in Hayes.
The development will provide 98 apartments and a 38,000 sq ft business centre for creative industries.
Built in 1912, it originally housed the machine shop of the His Master Voice (HMV) gramophone production factory campus at Hayes that by the 1960s employed 22,000 people.
It is said to be the only remaining factory building in Europe designed by Arthur Blomfield and Sir Owen Williams. It was built by the Trussed Concrete Steel Company with a reinforced concrete frame, with posts and beams using the Kahn system of reinforcement patented in 1903 by Albert and Julius Kahn in Detroit, USA.

Workspace plans to refurbish the Grade II* listed factory building which will provide 38,000 sq ft of space tailored to the needs of small businesses with a particular focus on creative industries. One of the existing tenants to be retained will be the Vinyl Factory which specialise in producing high quality, limited edition, vinyl records.
Workspace chief executive Jamie Hopkins said: "We are delighted to have secured approval for Enterprise House in Hayes, a location that will benefit greatly by the arrival of a Crossrail station adjacent to the property. Enterprise House is one of a number of properties, in similarly advantageous locations to Crossrail, which Workspace is redeveloping.
"This is part of our wider redevelopment programme to enhance both core operational income and capital values by repositioning properties. The Enterprise House development will provide tailored space to the needs of small creative businesses, a capability which is at the heart of Workspace's key strengths."
The wider redevelopment of the 150-acre Old Vinyl Factory campus is being led by Cathedral Group, and parent company Development Securities.
Got a story? Email news@theconstructionindex.co.uk