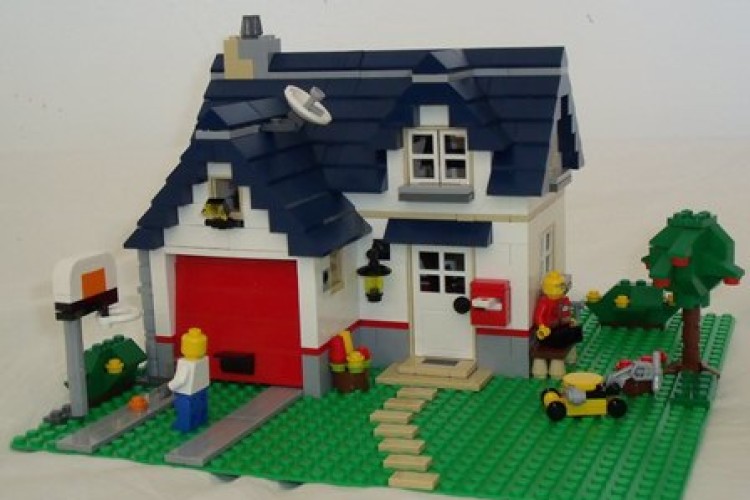 Housing Minister Brandon Lewis has given details of the 11 areas to be at the forefront of efforts to help those looking to build their own homes.
The so-called 'Right to Build' initiative is the latest in a range of measures designed to help those looking to build their own home. The 11 chosen areas will establish and maintain a register of prospective custom and self-builders in the area and begin to identify shovel-ready sites for those on the register.
Housing Minister Brandon Lewis said: "We're determined to help anyone who aspires to own their own home – whether that's buying on the open market through schemes like our Help to Buy, or to build. That's why from today, 11 areas across the country will be the first to offer a new Right to Build, one of a range of measures we're taking to ensure anyone who wants to build their own home has the opportunity and help they need to do so."
Aspiring custom or self-builders will be able to register their interest with the council, who will then be required to offer suitable serviced plots for them that are for sale at market value.

The first 11 areas are:
Cherwell District Council, which will receive £90,000 and is committed to deliver 2,000 custom-build homes over the next 10 years
South Cambridgeshire District Council, which will receive £50,000 and will bring forward at least 100 plots of land for custom builders and to begin selling land from January 2015
Teignbridge District Council, which will receive £100,000 and will be implementing a ground breaking '5% self-build' policy in their newly adopted Local Plan so 5% of all new homes in the area are delivered by custom and self-builders
Shropshire Council, which will receive £10,200 to bring forward six hectares of land for self-builders by linking with Stoke Council and local social landlords to find suitable plots
Oldham Metropolitan Borough Council, which will receive £15,000 to begin bringing land forward for sale in autumn 2014 by using formerly-developed council-owned land to support aspiring self-builders in the area
West Lindsey District Council, which will receive £5,000 to make self-build plots available on previously-developed public sector land in the area
Exmoor & Dartmoor National Park Authorities, which will receive £28,000 to explore how local self-builders can be helped while protecting important countryside
Pendle Borough Council, which will receive £46,000 to deliver self-build plots in the area and explore how this could be used to further deliver affordable homes
Sheffield City Council, which will receive £100,000 to deliver more than 800 self-build sites, and look to support groups planning their own custom builds
South Norfolk District Council, which will receive £25,000 to work with Saffron Housing Association in the area to deliver 40-60 custom build plots
Stoke-on-Trent City Council, which will bring forward 72 hectares of land for local self-builders in the area
This new measure is in line with proposals included in a Private Member's Bill currently being put through Parliament by South Norfolk MP Richard Bacon, which would place a duty on local councils to keep a register of individuals who have expressed an interest in finding land for their self-build projects.
This first wave of areas will form part of a consultation on Right to Build. It will be decided whether the changes should be extended across the country later this year.
Other government measures aimed at helping custom and self-builders  include:
a £150m investment to bring delivery of up to 10,000 serviced plots
making custom builders exempt from paying the community infrastructure levy
introducing a £30m Custom Build Homes Fund, which makes available repayable finance for larger multi-unit projects and grant funding for community self-builders
planning guidance to make clear that councils should help custom-builders and establish demand in their area.
Got a story? Email news@theconstructionindex.co.uk