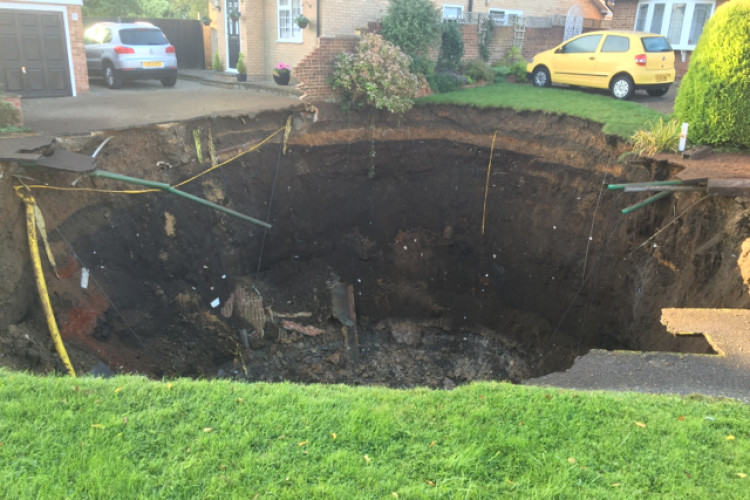 Hertfordshire County Council brought in engineers to carry out a geophysical survey of the road and footpath in Fontmell Close and Bridle Close between 3 and 11 October, after a 12m-diameter and 7m-deep sinkhole appeared in the early hours of 1 October. The sinkhole has since been filled with concrete.
The microgravity survey showed a 'void' up to three times larger than the existing sinkhole, which could extend under housing.
The council said the collapse occurred within the boundary of a clay pit that had been excavated in the 19th century and backfilled with waste from the area.
"Chalk excavation in the bedrock beneath the clay pit is the most likely explanation for the cause of the collapse," it added. 
"A number of anomalies have been identified, one of which appears to have characteristics similar to that which resulted in the sinkhole. Initial modelling suggests this could be larger than the existing collapse, possibly by up to three times. Further investigation will be necessary."
Hertfordshire has yet to decide what further work will be carried out. "We know that further investigation is needed, possibly intrusive investigations, and are working with householders and their insurers and loss adjusters on the best way forward," the council said.
After the collapse on 1 October, council contractors pumped 535m3 of foamed concrete into the sinkhole, bringing the level up to one metre below the road surface. 
"We will continue to monitor the concrete while it dries to ensure this level remains stable," the council said.
Got a story? Email news@theconstructionindex.co.uk