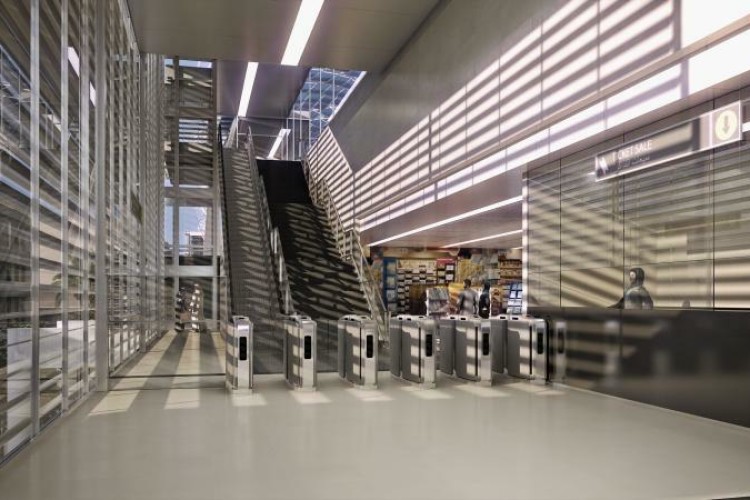 Riyadh Metro Transit Consultants (RMTC), a joint venture between US firm Parsons and French firms Egis and Systra, has been awarded the first project and construction management contract. RMTC will be responsible for managing metro lines 1, 2 and 3. These lines will be designed and built by the BACS and Arriyadh New Mobility group consortia. The contract is valued at US$556m (£358m).
Riyadh Advanced Metro Project Execution & Delivery (RAMPED), a joint venture between Louis Berger and Hill International, was awarded the second contract, which involves managment of metro lines 4, 5 and 6. These lines will be designed and built by the FAST consortium.  The contract is valued at US$264m (£170m).
Ibrahim Bin Muhammad Al Sultan, president of ADA and member of the High Commission for the Development of Arriyadh, said: "Today's announcement means that we now have the major partners in place to design, build and project manage the development of the Riyadh metro. These international firms have experience delivering some of the world's most iconic infrastructure projects and will work alongside Saudi Arabian expertise to oversee Riyadh's ambitious and world-class transport project. It is a very exciting day for the people of Riyadh and over the coming months they will start to see this project take shape."

Today's contract awards build on the July 2013 announcement of the winning design and construction contractors (link opens in new tab) for the Riyadh metro, which is part of the Riyadh public transport project. The project encompasses a city-wide metro, bus network, and park and ride services.
The metro network features six lines with a total length of approximately 176km and driverless trains. There are four iconic stations which are being designed by architects Gerber Architekten, Omrania & Associates, Snøhetta and Zaha Hadid.
Got a story? Email news@theconstructionindex.co.uk