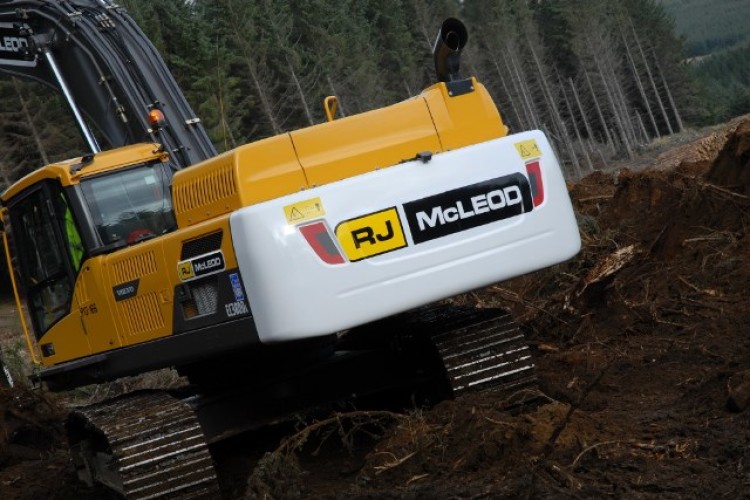 A first Volvo EC380D was delivered earlier in the year and, after the promised fuel savings were in fact realised, a second was ordered.
The second EC380D has gone straight to work on a wind farm project near Huntly in Aberdeenshire, where it is being used with a Miller Twin Lock quick hitch and general purpose bucket. The machine is being deployed in clearing specific areas of forest to excavate rock and stone from borrow pits to create material for new roads and the plinth bases for wind turbines.
R J McLeod also has two 36-tonne Volvo EC36OC models, which it has kept for secondary work.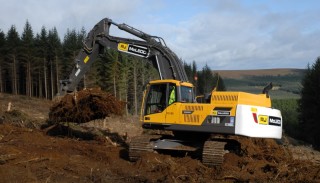 Got a story? Email news@theconstructionindex.co.uk