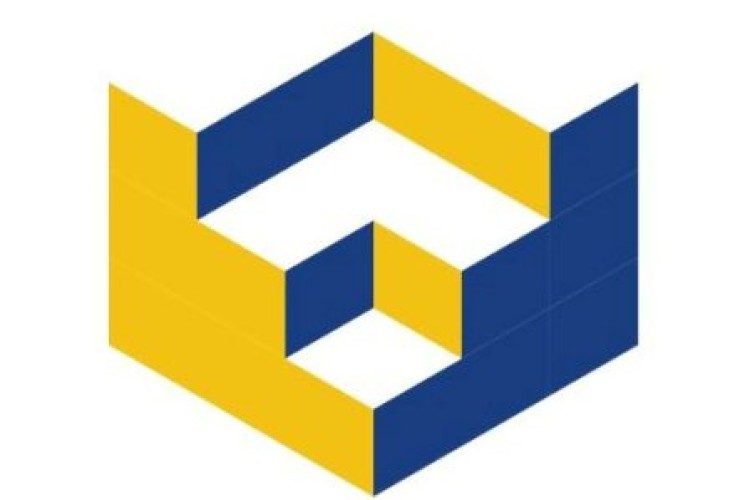 The BCLive contracts league for November 2017 was won by Kier, thanks to the award of a 10-year highways maintenance contract by Shropshire County Council. From April 2018 Kier takes over responsibility for looking after the county's roads, including street lighting, gritting, vehicle maintenance and gully emptying as well as routine highway maintenance and some construction work. With Kier expecting to generate £21m a year revenue for the duration of this contract, the Builders' Conference adds the £210m from this to the £224.4m-worth of other work that Kier booked during the month across 25 other contracts. This secured Kier first place for November.
Sir Robert McAlpine was handed second place, for winning £309m of construction orders during the month. The largest of McAlpine's four contracts won is a £250m development in Woking, comprising 387 apartments as part of the Victoria Square and Bandstand Square developments.
Eight contractors won more than £100m in new contract awards in November 2017 compared to 11 in October 2017.
For the first time this year, Greater London failed to top the regional round-up thanks to £674m of contract awards in the West Midlands area. Housing once again proved to be the sector to work in, with more than £1.3bn of new contracts signed.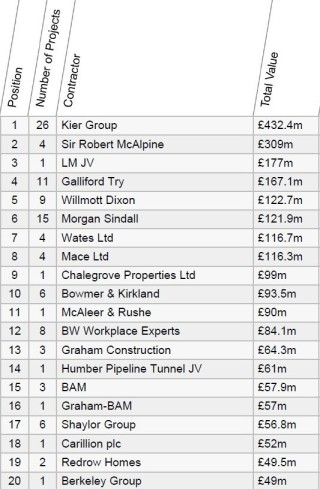 Got a story? Email news@theconstructionindex.co.uk