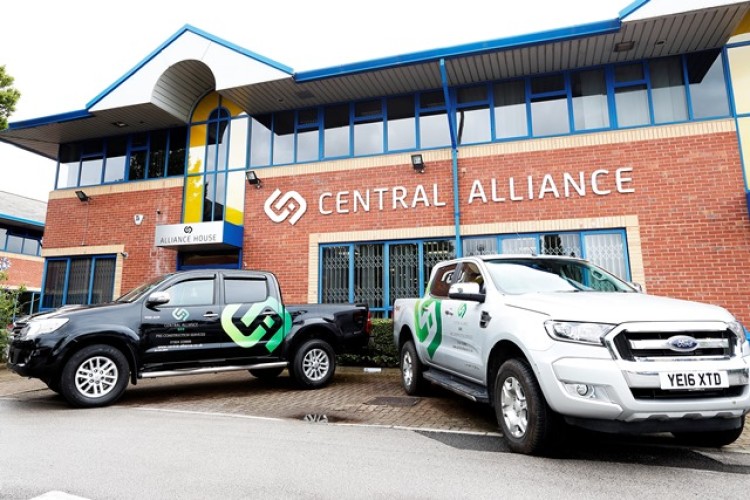 Central Alliance provides ground investigation, geo-construction and survey services to the UK construction, defence, rail, utilities and transport sectors.
The Central Alliance business will continue to operate under its existing brand. Richard Pidcock and Craig White will continue as the joint managing directors, and its commercial director Jason Marbeck will join the board.
This is the latest in a series of recent acquisitions by Cheshire-based RSK following its takeover of CJ Associates, Up & Under Group, acoustics consultant Cole Jarman and site investigation services firm Ian Farmer Associates.
Permira Debt Managers has backed RSK's acquisition trail with a £140m funding package agreed in 2017 to support about 10 acquisitions for the group.
RSK has acquired 18 environmental and analysis firms across Europe and the Middle East in the past decade, creating a £150m-turnover business. The acquisition of Central Alliance, with its staff of 80, brings RSK's headcount to more than 2,100 in 83 offices worldwide.

Central Alliance projects include the Transpennine East and West rail schemes; A1 road widening schemes; saturated ground analysis for the M1 motorway; ground investigation on the A47; mobile mapping of the Sheffield Innovation Corridor; 3D laser scanning of UK canal locks and of National Grid electrical substations; and utility surveys for Sainsbury's supermarket car park projects nationwide.
RSK chief executive Alan Ryder said: "I am delighted that RSK has been able to acquire Central Alliance. It is a great business with great people and great clients. Our plan is to invest in the company and to help it grow. RSK now has over 100 drilling rigs with an equal number of trained crews, in-house laboratories and more site investigation capability than its rivals do. Whether it is a simple investigation for a single house, working on railway embankments using specialist slope-crawler rigs or investigating ground conditions for a new nuclear power station, RSK brings in top-quality people, with top-quality equipment, using innovative techniques."
Craig White, joint managing director of Central Alliance, said: "I am really excited about working with RSK and see great synergies between our companies in ground investigation and surveying. RSK is also a very professional organisation and we think Central Alliance will fit very well into the RSK group."
Richard Pidcock, joint managing director of Central Alliance, added: "I am looking forward to the opportunities we can unlock as part of the RSK group. They will ensure that Central Alliance can build on its great reputation for delivery and develop its innovations such as industry-leading satellite-based technology. We have a great team at Central Alliance and we all look forward to being part of the RSK family."
Got a story? Email news@theconstructionindex.co.uk