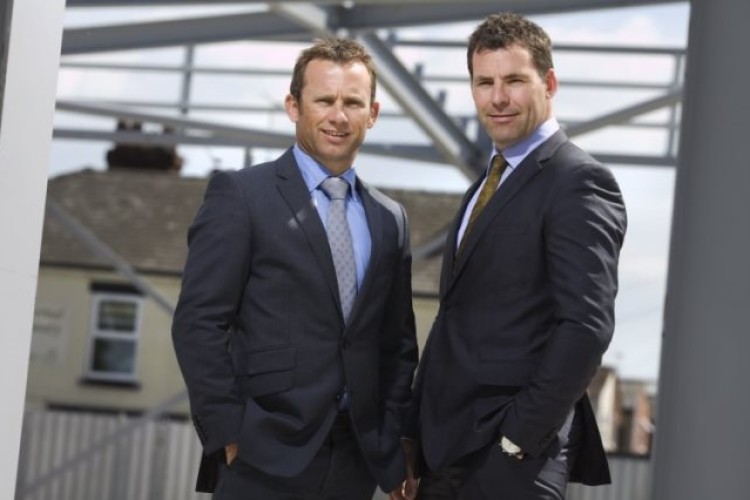 The move on Russells comes a year after WBHO bought into London concrete frame specialist Byrne Group.
WBHO last year generated revenue of £1.8bn and also owns one of Australia's largest contractors, Probuild.
Russells Construction was set up by brothers Andrew and Gareth Russell in 1997. Both will remain as shareholders and in day-to-day control of the business as joint managing directors.
WBHO has paid them £32.8m for a 60% holding in Russells Construction. In a separate deal, WBHO has also bought 32% of sister company Russell Homes for £3.2m. Andrew and Gareth Russell remain the majority shareholders in Russell Homes.
Andrew Russell said: "It's business as usual for our staff, suppliers and customers, there's no changes in management or how we will be operating our business, but obviously this partnership opens the door for some exciting new opportunities for the future.
"We're already competing successfully against many of the big national players and delivering major multimillion pound projects throughout Manchester, the northwest and beyond. This investment supports the existing growth plan, to establish ourselves as a Tier 1 contractor.

"We're confident the substantial strategic support and financial backing WBHO provides, will, when combined with the knowledge and skills of our management and site teams on the ground, put us in an excellent position to secure an even larger volume of higher value projects throughout the northwest and start to look at large-scale public sector opportunities."
Russells Construction has more than quadrupled turnover in the last decade to £90m this year and expect to reach £104m next year. It employs 160 staff at its Trafford Park headquarters. Russell Homes has more than 400 units in progress or delivered this year, with a further 1,500 in planning.
WBHO bought into Australian contractor Probuild Constructions in 2001 and saw the business become one of the country's largest contractors within a decade. They hope to replicate this with Russells.
Paul Foley from WBHO said: "We have been seeking growth opportunities globally and identified Russells Construction as an excellent strategic fit for our UK ambitions, with strong and steady growth, a secure forward order book, and a healthy pipeline. In addition, the investment in Russell Homes offers us entry into the UK residential market which is a particularly exciting prospect.
"People are a construction company's greatest asset and right from the top-level of management through to those working on site, Andrew and Gareth have built a fantastic team. We feel their approach, the culture and ethos they have created, fits neatly with our own. They have a thoroughly impressive track record and the ability to achieve so much more with the right support behind them, something we are very happy to provide to assist the business achieve its growth ambitions."
Got a story? Email news@theconstructionindex.co.uk