The good news keeps on coming for the UK construction sector, with Q3 output statistics from the ONS showing quarterly growth of 1.7%, which is a little less than the number used previously in the preliminary Q3 GDP calculations and also marginally lower than Q2's figure of +1.9%. But this is the first time that output has risen for two consecutive quarters since the middle of 2011. The ONS data mirrors the message from the latest Markit/CIPS construction purchasing managers' index reading of 59.4 for September, which is the best outcome for six years.
Positive indicators seem to be emerging everywhere. The Department for Business, Innovation & Skills has just published statistics showing that building material imports rose by 6.1% in Q2 2013 (see Building Products, page 57). The Mineral Products Association reported that aggregate sales were up 10% year-on-year in Q3 2013. And last month the Bank of England governor Mark Carney felt confident enough to declare that "for the first time in a long time you do not have to be an optimist to see the glass is half full". But nowhere are things better than in house building. The flow of positive statements from the UK's leading house builders is threatening to become a tsunami of self-congratulation. Bovis Homes CEO executive David Ritchie said his company was in its 'best position for many years' as he confirmed new home reservations up 45% from a year ago. This was just days after Persimmon declared that its forward sales were up 41%.
The media is awash with pressure for greater housing supply to meet escalating demand driven by improving economic confidence, the impact of population growth and of course the Help to Buy Scheme. Along with other commentators, webelieve that the inevitable outcome of this initiative will beto drive up house prices still further and boost profitability. A recent estimate by stockbroker Liberium Capital indicated that a 2% rise in average new house prices would boost the profits of the major house builders by 13%. The same research note forecast that the operating margins of the seven largest house builders will be above the pre-crisis level of 17% by 2015.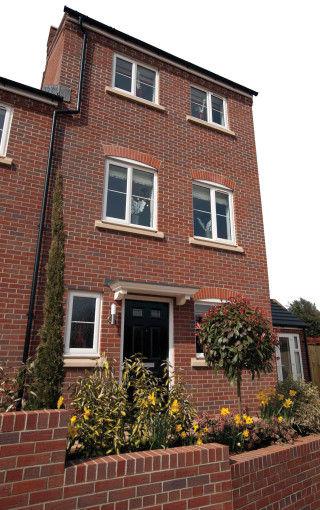 Wherever you look amid the welter of excellent results, the comparisons will be the envy of executives elsewhere in the UK economy. Average selling prices are rising, volumes are up and margins are fattening despite upward pressure on some input costs. Eye-watering profit gains may owe something to exploitation of land bought cheaply during the recession from distressed sellers and financed under the longest period of ultralow interest rates in history. But management can quite rightly take some credit for steering their ships successfully through the stormy seas of 2009 and 2010. The companies we analysed for this month's report are those with turnover of £50m or more in their latest published accounts. The sample totalled 32 UK-based companies and wherever possible we have taken our data from a specific independent or a group company engaged in house building, although in two instances (Galliford Try and Kier) we were obliged to extract the requisite information from the sectorial analysis in their consolidated group accounts. The Company Watch data on the financial status of leading UKhouse builders shows a relatively comfortable level of profitability, well above other sub-sectors such as road builders, commercial builders and M&E contractors which we have featured in previous reports for The Construction Index. Overall, their margins were 10% on reported turnover, which compares with just 3% for road builders and commercial builders and an even slimmer 2% for M&E contractors. By contrast, it lags well below the 15% earned by plant hire companies.
The trade-off between risk and reward varies across the construction industry, particularly when profits and borrowing levels are compared. Plant hire companies have to earn higher profits to compensate for a heady level of 78% gearing. M&E contractors may make just 2% profit, but their gearing is only 7%. House builders sit in the middle of the spectrum; they earn 15% but they only borrow 23% of their net worth. Seven companies (22%) of our sample have no external borrowings at all.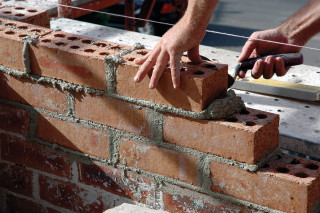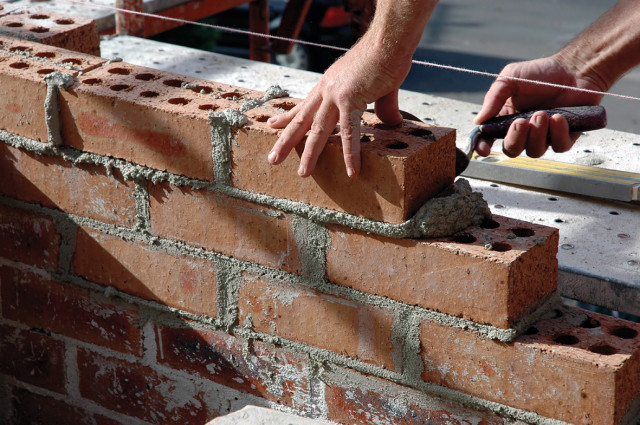 The average return on capital for our house builders is a respectable but unexciting 11%. Looking next at the overall financial health of our sample, Company Watch calculates a health rating (H-Score) for every UK company, based on the interaction between seven key financial ratios involving profitability, funding and asset management. These are extracted from published financial information and processed through a mathematical model which compares this data with the characteristics of companies that fail and those that survive. This produces an H-Score out of a maximum of 100. Scores between 76 and 100 are in the financial Premier League. Between 51 and 75 is more akin to Championship form. A score between 26 and 50 indicates a company that is financially off colour.

Those which cause concern have scores of 25 or below, which is the Company Watch warning area indicating abnormal financial vulnerability. Over the past 15 years, a very high percentage of UK companies that filed for insolvency or underwent a financial restructuring were in this warning area of 25 or below at the time. Not every company in this red zone fails, because of remedial management action, but it is a clear indication of heightened financial risk for their clients, suppliers and service providers alike. Looking at the profile of the 32 house builders on this measure, their average H-Score is 45, which is significantly below the norm of 49 for all UK companies of similar size. The principal reason for this is not necessarily a lower level of financial health; instead it reflects the degree to which the high value of land banks distorts the structure of their balance sheets and varies from accepted financial norms
This is the lowest reading of the four sectors we have analysed previously for The Construction Index, comparing with plant hirers which scored 55, road builders and M&E contractors – both of which rated at an average of 54 – and commercial builders with 51 out of 100. The good news is that only 22% of them are in the Company Watch warning area. Across the economy as a whole, the expectation would be that around 25% of any sample would be in this financial twilight zone.
Looking at the better performers, 56% of the sample have H-Scores of 51 and above, as compared to around 50% for all UK companies. Almost the whole of our sample has avoided two of the major potentially adverse factors we track. Only two have negative net worth and another two are loss-making. The results of our research are certainly encouraging, but it is worth repeating from our previous reports the warning that our figures cover only the major players out of a market also populated by many smaller, generally undercapitalised and almost exclusively family-owned SMEs. Their prospects are distinctly less rosy, not least because they operate so much on a handto- mouth basis, especially with regard to obtaining sites. They lack buying power and the cushion of the land banks held by their larger brethren.
In addition, the sector is highly dependent on its legion of specialist subcontractors and recent comments from Balfour Beatty are instructive. It's interim management statement warned that many sub contractors were at risk from rising work volumes which put pressure on their limited working capital resources.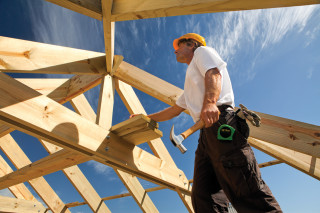 One of the realities of any growth phase after a recession is that insolvencies have peaked after every major recession for the past 40 years somewhere between 15 and 18 months after sustained recovery takes hold, as it seems to have done now. The counter-intuitive reason is that surviving companies burn through their reserves during the recession and then struggle to raise the extra working capital they need to fund increased sales and investment. This effect is likely to be particularly marked as we move into 2014, because the financial services sector has taken such a severe pasting. Many banks and other lenders are still rebuilding their own balance sheets and struggling to meet the enhanced capital adequacy ratios that regulators have imposed on them to prevent another financial meltdown. Put simply, they have less money to lend and will be far choosier about who they will help to expand, which is bad news for small house builders and for housing sub-contractors.
For most of the major house builders covered by our research, future prospects look excellent, especially in the near term. Nevertheless, even their blue skies are not entirely without clouds. One day interest rates will rise, creating uncertainty about affordability for house buyers and adding extra cost for house builders. There are indications that land prices are hardening. Skill shortages are predicted, with the CITB suggesting that 400,000 new construction workers will be needed over the next five to ten years to replace those due to retire. So it's worth remembering that the good times don't last forever.
Got a story? Email news@theconstructionindex.co.uk