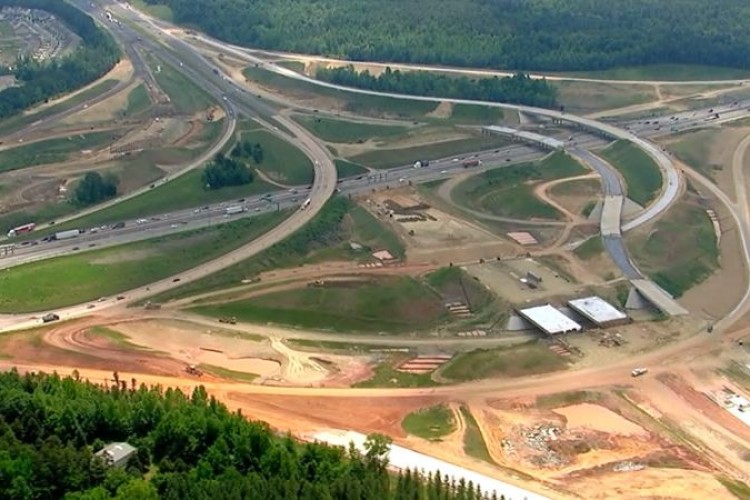 Salini Impregilo said that the move will make the attractive US construction market a key region for the group, representing approximately 21% of revenues.
Lane is a family-owned business with more than 100 years of history specialising in heavy civil construction and in the transport infrastructure sector. It has a turnover of about US$1.5bn.
The company has three divisions: asphalt production, road projects and other infrastructure projects, in both domestic and international markets. Both companies also operate in the Middle East.
Lane is currently working on some of the largest and most complex projects in the USA, such as the US$2.3bn I-4 Ultimate highway project in Florida, in which Lane has a 30% stake.

With Lane, Salini Impregilo will be able to access a much larger pool of projects. The US transportation infrastructure market was US$130 billion in 2014 and is expected to grow on the back of a recovering economy, a positive demographic trend and the pent-up demand for significant upgrades and expansions of existing infrastructure.
Salini Impregilo CEO Pietro Salini said: "The Lane acquisition will be a key milestone in the development of our company. After the completion of the merger between Salini and Impregilo in January 2014, we demonstrated our ability to integrate businesses, to create value for our shareholders and to achieve our business plan target, profit and enhancement of human resources. Our Group already operates in the US with its subsidiary Healy, and has already developed projects such as the Metro in San Francisco, and Lake Mead in Nevada. With Lane, we bring our group to a new, more ambitious level as we reach a truly global scale while preserving a sound financial structure."
"This is a very exciting time for Lane employees," said Robert Alger, president and CEO of Lane Industries. "We will have an owner that truly understands our industry and wants to grow the business. With the complementary skill-set and presence of Salini Impregilo, Lane will be able to grow and offer opportunities to our employees that we would not have been able to do under our current structure."
Got a story? Email news@theconstructionindex.co.uk