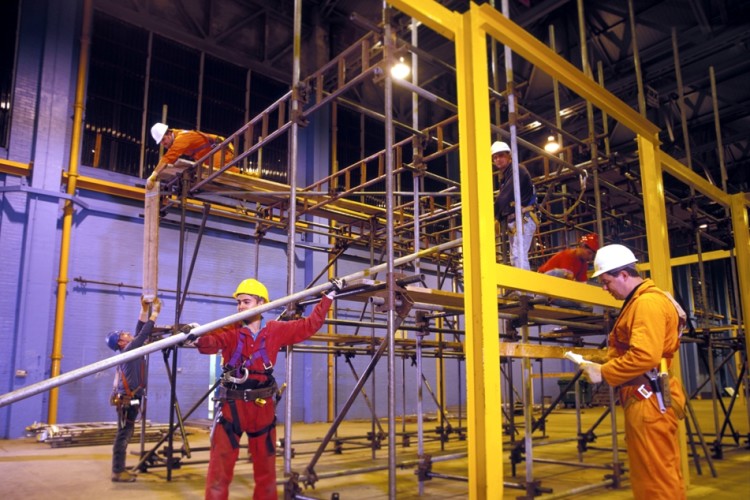 Scaffolding businesses are being urged to act quickly if they want to make the most of a limited number of free NVQ assessment places at the National Construction College (NCC). 
Companies based in Greater London have until 31st December to apply for a free assessment, however the National Construction College is calling on businesses to book now to prevent losing out, due to the funding only covering a limited number of assessments.   There are also a limited number of free scaffolding NVQ assessments available outside of the Greater London area. 
Andy Walder, Director at the National Construction College, explained: "This funding will enable those who have completed their scaffolding part 1 and 2 training to be assessed at NVQ level, helping to qualify the industry." Upon successful completion of the NVQ assessment scaffolders can then apply for their experienced workers card. 

Mr Walder continued: "It is essential for those working within the scaffolding industry to be fully trained and qualified to ensure the safety of themselves and their workforce. However, in the current economic climate it is more important than ever for workers to be able to prove that they have the right skills to carry out their jobs successfully by being NVQ qualified".  The funding is also available for NVQ assessments in other construction trades at the NCC.     
The National Construction College delivers a wide range of scaffolding and access courses for workers throughout their careers, including Scaffolding Part 1 and 2, Scaffold Safety Inspection, Experienced Worker Practical Assessment and NVQ Level 2 and 3 Practical Assessment.  
As the direct training division of ConstructionSkills the National Construction College offers outstanding training to both young apprentices and adult students for a wide range of specialist courses, which are delivered by experienced instructors at first class training facilities. The College's seven campuses across the country provide training for up to 30,000 people per year.  
Got a story? Email news@theconstructionindex.co.uk