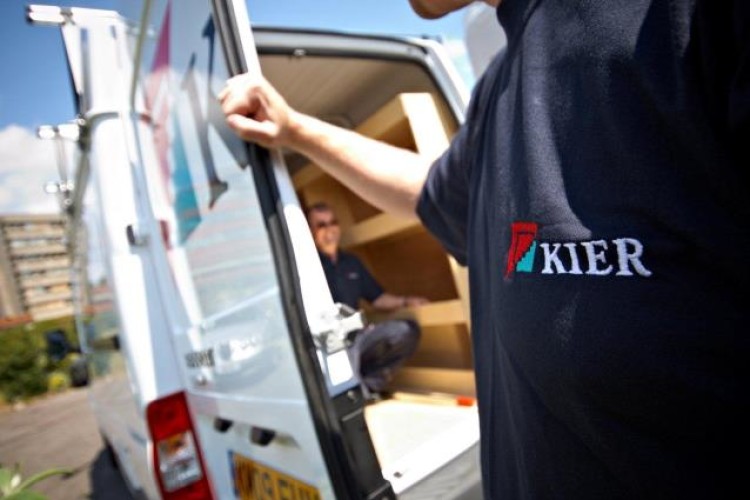 The Scape national minor works framework covers the whole of the UK and delivers schemes valued between £50,000 and £4m, ranging from refurbishment and maintenance to new construction projects. The framework is open to any public sector organisation, with projects ranging from schools, health centres, police and fire stations to town halls, leisure centres and community buildings.
Kier was first appointed to this framework in September 2011, which then covered projects valued up to £2m. Kier has already completed more than 500 projects over the first four years.
This new agreement extends the partnership for a further four years and doubles the maximum value of projects to £4m.
Kier chief executive Haydn Mursell said: "This agreement provides an ideal opportunity to build on the excellent relationship we have already developed with Scape Group, cementing our role as a leading provider of solutions to the public sector and underlining the strength of our national construction offering.

"Kier and Scape share a very similar ethos and we are both committed to using our extensive market experience to deliver exceptional projects, whilst creating opportunities for employment and training in the locations where we operate. We have already delivered successful projects together, and we look forward to working on an even broader spectrum of schemes over the next four years."
Scape chief executive Mark Robinson added: "Kier has successfully established the minor morks framework as a highly valued service for the public sector. The team have executed over 500 projects with a quality approach, a steadfast focus on creating client value and a continued passion for stimulating local economic growth.
"The public sector continues to weather a perfect storm; the mounting pressures associated with budget and talent shortfalls, coupled with increased demand for public services, places extraordinary pressure on our colleagues. By raising the upper project value to £4m, our aim with the new minor works framework is to offer more flexibility that will allow the public sector to work more efficiently, by combining more projects into diversified programmes."
Got a story? Email news@theconstructionindex.co.uk