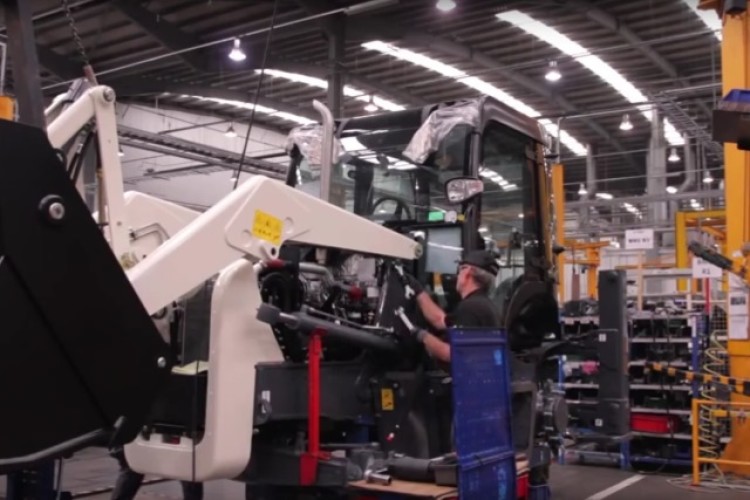 Terex's construction equipment division is substantially composed: of a range of wheeled loaders, wheeled excavators and mini, mobile, and midi excavators manufactured in Crailsheim, Germany; and site dumpers, compaction rollers and loader backhoes made in Coventry.
Together Coventry and Crailsheim accounted for less than 5% of Terex's 2015 sales. And now the German side of the business, formerly Schaeff, is being sold to Yanmar of Japan because it is no longer considered core to Terex's operations.
The UK side of the business must now be considered even more non-core although the managers of the division are maintaining focus on continuing operations as before.
Terex announced this week that it has agreed to sell its German compact construction business to Yanmar Holdings for US$ 60m.
The Crailsheim factory has more than 350 employees and covers 65,000 square metres. It was built by Schaeff in 1978, acquired by Terex in 2001 and extended in 2010. Here, Terex has been producing 12 crawler excavator models from 1.7 to 12.5 tonnes, as well as wheeled excavators from 6.8 to 11 tonnes and six compact wheeled loader models.

Yanmar president Takehito Yamaoka said: "We are very happy to have concluded an agreement for the acquisition of Terex Corporation's compact construction equipment business, which possesses a strong Europe-based sales network and excellent products, including the distinguished German Schaeff series. I believe this tie-up will promote not only the short-term but also long-term growth of Yanmar's construction equipment business by expanding the Yanmar Group's compact construction equipment business and supplementing the sales network of our French subsidiary."
The history of Terex is a history of buying and selling equipment manufacturing businesses. Terex president and chief executive John Garrison said: "For Terex, the sale of the German compact construction business is another step in our strategy to focus our portfolio on those product categories where Terex has a significant presence in the market and that can provide the greatest returns for our shareholders."
Gregg Horne, general manager at Terex Construction's Coventry facility, said: "Terex Corporation has agreed to sell its German compact construction equipment business, which is based in Crailsheim, to Yanmar Holdings Co Ltd. No other parts of the construction division, such as the Construction Coventry manufacturing facility in the UK and Terex Components business in Gerabronn, will be affected.
"For our distributors, customers, suppliers and staff at our Coventry manufacturing facility, there will be no change. We will continue to manufacture and distribute our portfolio of site dumpers, backhoe loaders and compaction rollers, as well as provide comprehensive access to a wide range of OE parts with the same unparalleled customer service levels."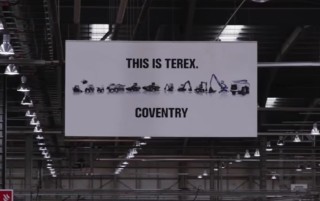 Got a story? Email news@theconstructionindex.co.uk