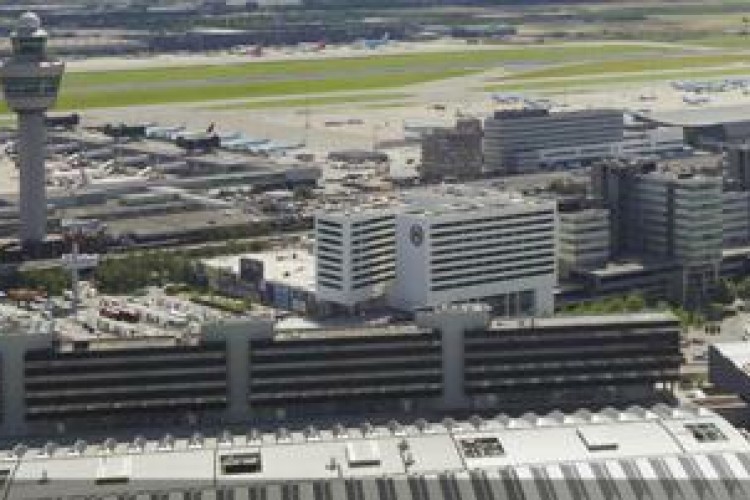 This scheme is designed to improve the passenger experience at the airport through construction of a central security screening facility, ending the need for individual security checks at each gate in the terminal. "This transformation will create hundreds of construction jobs and help make traveling through Schiphol easier." said EIB vice president Pim van Ballekom.
Schiphol Group chief financial officer Els de Groot said: "We welcome the EIB's continued support for our airport investments, following successful funding by the EIB in the last decade of other important Schiphol projects including the fifth runway and the 70 MB baggage system programme. To remain Europe's preferred airport we will invest an additional €500 million in the coming years. An important part of this is directly related to creation of a central security facility for the entire terminal. Gate security checks for flights to non-Schengen destinations will disappear and be replaced by five central security filters. This will both improve passenger comfort and significantly enhance the efficiency of the passenger handling process for both the airport and airlines."

The Schiphol airport capital investment programme supported by the 20-year EIB loan will allow design and construction of a central security area for non-Schengen passengers. This will separate arriving passengers from departing passengers, remove security screening at gates and include a new mezzanine floor above check-in for security checks. The scheme will redevelop the terminal building to improve passenger facilities and allow connecting passengers to be checked more efficiently and is expected to significantly improve the punctuality of flights.
Project preparation started in 2012 to ensure minimal disruption of airport users during the construction phase and building works are expected to be completed by mid-2015.  
Got a story? Email news@theconstructionindex.co.uk