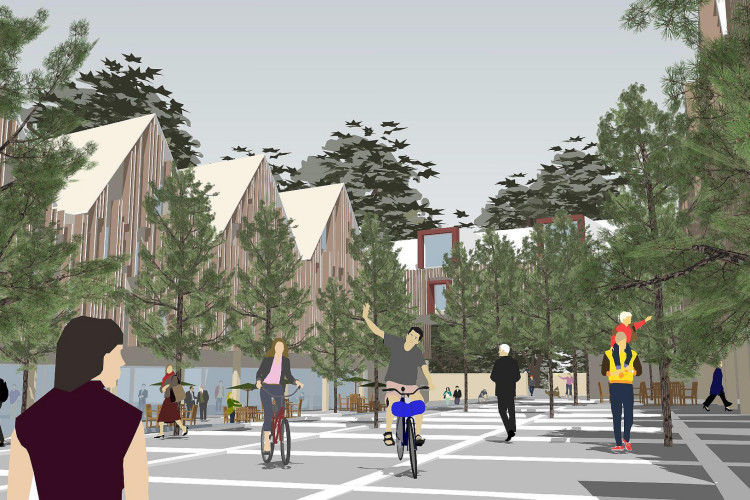 The Borders Innovation Park is part of the Tweedbank masterplan. This first development will be located in Tweedbank, opposite the train station, to forming the gateway park.
The building will consist of approximately 1,500m2 of new office space across two floors for potential tenants, with car parking facilities to the rear and landscaping to tie into the station plaza. It has a pitched roof and a glazed and metal-clad design. The site selected was a former quarry, which will require some site works to prepare it for the new building. The site is currently not served by any roads or any infrastructure so will need to be connected. It is intended that the new road onto the site will be built by the council, however there will be a level of co-ordination required between the new office site and the new road.
Up to five bidders are expected to be invited to tender for the scheme, which has an estimated cost of £5m.
It is anticipated that the existing design team will have completed the design to RIBA Stage 4 at the point of tender and that the existing design team will be novated to the main contractor. The design team is made up of architect and lead consultant Michael Laird Architects; civil & structural engineer Woolgar Hunter; mechanical & electrical engineer Atelier Ten and landscape architect Wardell Armstrong.
Got a story? Email news@theconstructionindex.co.uk