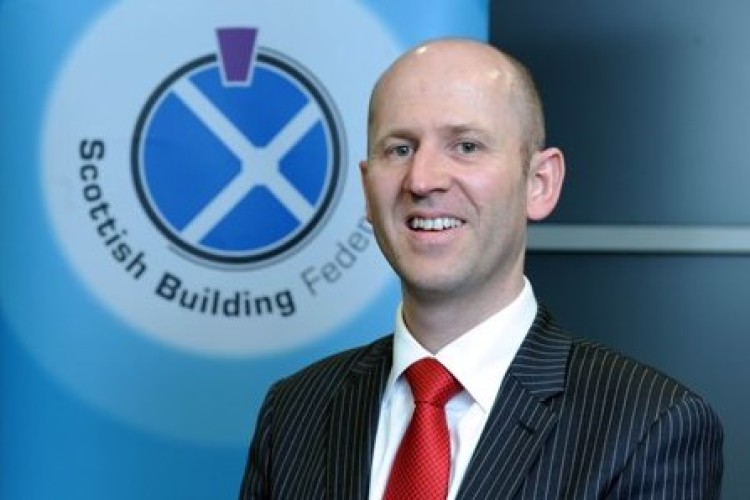 The findings form part of the latest Scottish Construction Monitor, a quarterly survey of the membership of the Scottish Building Federation.
The survey regularly asks SBF members to rate their confidence about the prospects for their business over the next 12 months compared to the previous year. Last quarter's survey found that industry confidence had risen by 31 points compared to June 2013 to stand at +18, the first time a positive result had been recorded since the quarterly survey series began in 2008. The latest survey shows industry confidence remains in positive territory but has fallen back to +9.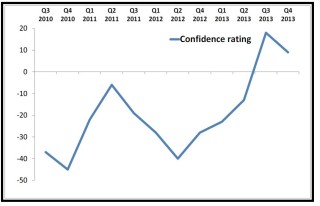 The latest survey also asked construction employers about their experience of supply and material costs over the past five years and what impact these are having on their business.
On average, companies responding to the survey indicated that they spend 32% of annual turnover on materials and supplies. Almost two in three said rising supply costs have outstripped any increase in client fees over the past five years and have eroded profit margins as a consequence.
In general, 46% of respondents said they were 'somewhat concerned' about the impact of rising supply costs on their business and a further 34% described themselves as 'extremely concerned'. Fuel and building supplies are areas of particular concern with more than 90% of respondents indicating they are concerned about rising costs in these areas.
Employers see the greatest scope to reduce their costs in categories such as telephone and internet, vehicle fleet, building supplies and machinery but conversely very limited scope for cost reductions in fuel.
42% of respondents described the issue of rising material and supply costs as being very important to them while a further 14% said rising supply costs have eliminated their profit margin entirely and need to be controlled as a matter of urgency.
Commenting on the results, Scottish Building Federation Managing Director Vaughan Hart said: "I think the slippage in confidence this quarter underlines the relative fragility of recovery in the industry and across the economy more generally. That said, I'm encouraged that we're now seeing a second consecutive quarter when the overall industry confidence rating is positive.
On the issue of rising supply costs, Mr Hart said: "Clearly, rising supply costs are an important concern to a growing number of our members, particularly when it's been difficult to pass these costs on to clients during the economic downturn. I would urge a greater degree of understanding from clients across the public and private sectors of the pressure the continuing rise in supply costs is putting on construction companies and their ability to operate with a reasonable profit margin – or in many cases with any profit margin at all."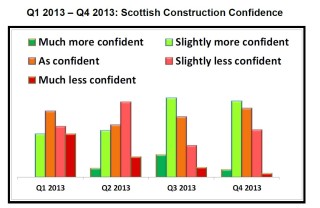 Mr Hart concluded: "In placing unreasonable expectations on contractors to deliver projects at the lowest possible cost, clients can create a climate that is liable to encourage suicidal bidding, which is ultimately in no-one's interest. As a federation, we will continue to work with industry suppliers to deliver best possible value to our members. But it's equally important for clients to the industry to understand how far supply costs have risen – and to factor this into their calculations when assessing bids."
Got a story? Email news@theconstructionindex.co.uk