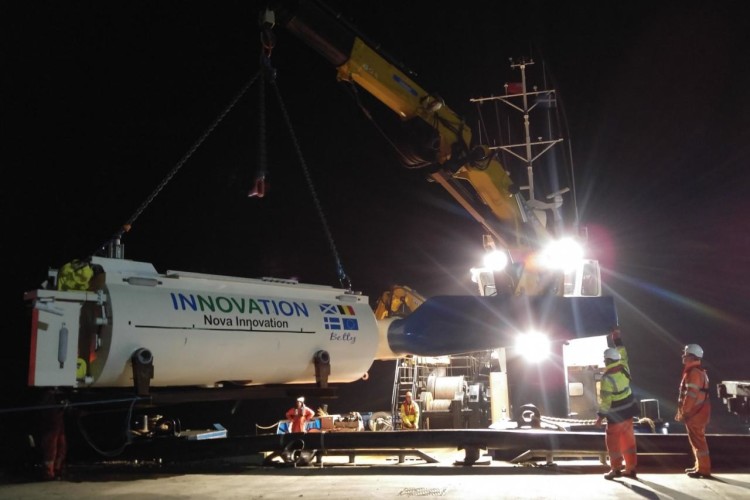 The €20m Enabling Future Arrays in Tidal (EnFAIT) project is led by Nova Innovation in collaboration with eight other organisations including the project's independent technical and commercial specialist, Wood.
The European Union-backed project aims to prove that the reliability and availability of tidal energy arrays can be significantly increased and that the cost of tidal energy can be reduced by at least 40%. The project builds on Nova's existing operational tidal power station in Bluemull Sound off the Shetland Islands in Scotland, which was the world's first grid-connected offshore array of tidal energy turbines.
Wood's clean energy team is commissioned to verify each stage of the development process from project engineering design to operation in the tidal stream environment. "We are pleased that the Enabling Future Arrays in Tidal (EnFAIT) project has received approval from the EU Commission to proceed to the next stage," said Steve Noble, VP of clean energy at Wood. "We have made significant progress during the last year and this decision is testament to that. This ground-breaking project will benefit the whole tidal energy sector and I look forward to working with the rest of the partners as we move into the next phase."

The European Commission's approval for the project to progress on to its next stages follows a 'go/no go' gateway review by three independent technical experts, to confirm that the project has progressed as planned and has put in place the key ingredients for success.
Over the next four years, the EnFAIT project will extend the Bluemull Sound array to six turbines. The layout of the turbines will be adjusted to enable array interactions and optimisation to be studied.
Got a story? Email news@theconstructionindex.co.uk